25th Sep 2020 - 06:00
Image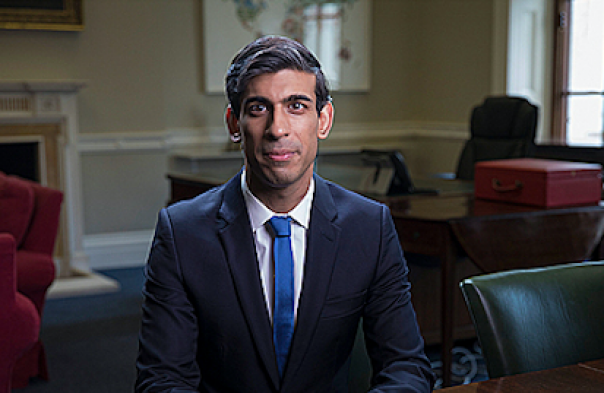 Abstract
Commenting on Chancellor Rishi Sunak's Jobs Support Scheme, which he announced yesterday (September 24th), UKHospitality chief executive Kate Nicholls said the earlier move to tighter restrictions had been 'a significant hammer blow', so it was crucial there was targeted support for the hospitality sector.
"The announcement of flexible employee support is a move in the right direction, but hospitality needs more targeted efforts to support jobs. Almost 1m people in our sector are still on furlough."
She added, though, that the Government needed to go further, a view echoed by Ian Wright, chief executive of the Food and Drink Federation (FDF), who said: "The decision to introduce the Jobs Support Scheme and to extend the VAT cut for hospitality are welcome from the government but simply do not go far enough.
"The requirement for staff to be working part-time to be eligible for support will not be enough to sustain hospitality businesses and their food and drink manufacturing suppliers – the squeezed middle - through a difficult autumn and winter where pubs, bars, and restaurants will have significantly reduced custom."
The Government has announced it will continue to top up wages of workers who have not been able to return to the workplace full time due to the coronavirus.
The Jobs Support Scheme, which will replace the furlough scheme, will see workers get three quarters of their normal salaries for six months.
It aims to stop mass job cuts after the government introduced new measures to tackle a rise in coronavirus cases.
Sunak said it was part of a wider 'winter economy plan'.
Nearly 3m workers - or 12% of the UK's workforce - are currently on partial or full furlough leave, according to official figures. The Job Retention Scheme ends on October 31st.
"The government will directly support the wages of people in work, giving businesses who face depressed demand the option of keeping employees in a job on shorter hours, rather than making them redundant," said Sunak.
He added the new scheme would only support 'viable' jobs as opposed to jobs that only exist because the government is continuing to subsidise the wages.
"The primary goal of our economic policy remains unchanged - to support people's jobs - but the way we achieve that must evolve," he said.
"I cannot save every business, I cannot save every job."
The new scheme begins on November 1st and will cost the government an estimated £300m a month.
Nicholls said: "We need Government to go further in hospitality, recognising the greater restrictions imposed upon us, and pick up the full cost of unworked hours.
"This would be a relatively low cost for huge reward for our workforce. Full support to sustain people in their jobs during what could be a pretty bleak winter for hospitality would be a great step forward.
"Looking ahead, the extension of the VAT cut was absolutely critical. UKHospitality had pushed hard for it, so it is great to see the Government taking note of our major concerns about recovery into 2021, though this must be extended further.
"The announcement of longer tax deferrals and the option of longer loan repayments should deliver some much-needed breathing room for employers.
"Things were looking grim for our sector yesterday and we were desperately hoping for some good news. The Chancellor has given us some reason to be positive again, but we urge him to engage with the trade on specific measures to keep people in work. While some of these measures announced today will give businesses a future to shoot for, and hope that they can begin to rebuild, we are still not out of the woods."
Wright added: "The pandemic has had a far greater impact on some sectors of the economy than others – sectors that would continue to support millions of viable jobs once a vaccine is achieved and social distancing can end.
"Only by continuing a targeted furlough scheme while the current restrictions remain will we avoid mass long-term unemployment and the decimation of a sector that could otherwise support our economic recovery once the pandemic is over.
"We urge the UK Government to engage with those industries most impacted about what more can be done to support those food and drink businesses most affected by the restrictions."