23rd Oct 2020 - 08:48
Image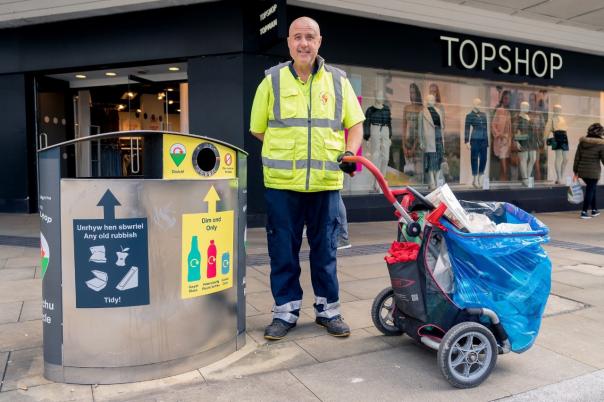 Abstract
Over two million cans, plastic and glass bottles were recycled across three pilot projects to tackle on-the-go waste in Leeds, Swansea and Edinburgh.
The trials were launched by environmental charity Hubbub in partnership with local councils. The projects improved on-street recycling by providing 'easy to see' bins that were strategically positioned and 'eye-catching' art installations encouraging recycling.
On-the-go waste continues to be a problem in the UK where an estimated 25 billion plastic bottles, cans and coffee cups are used annually, with 11 billion failing to be recycled.
Hubbub launched their recycling campaign in Leeds (2018), followed by a six-month trial in Swansea (September 2019) and the new #InTheLoop campaign started in Edinburgh last October.
Gavin Ellis, Co-founder and director of Hubbub, said: "We've been really pleased with how the trials have gone in Leeds, Edinburgh and Swansea. Together, they've helped us identify the ingredients for successful on-the-go recycling - increasing recycling points, creating stand out bins and making it easy for people to do the right thing.
"The 2.1 million materials we've recycled in the trial stages have saved the CO2 equivalent of taking 78 return flights from London Heathrow to New York. Imagine what more we could do with more councils on board! We'd really like to hear from other local authorities keen to tackle these issues."
The environmental charity has announced two additional trials will launch, one in the Midlands and one in a London Borough next year.