16th Nov 2023 - 07:00
Image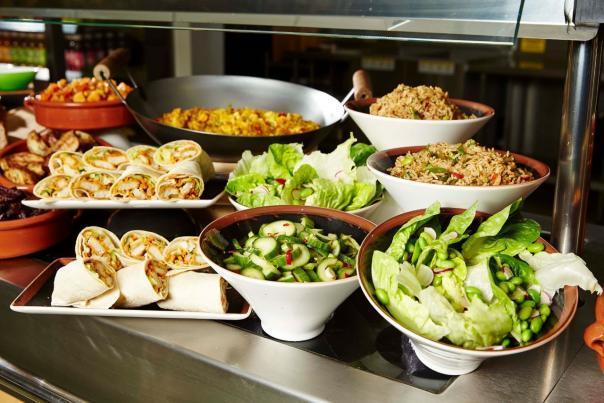 Abstract
School and education catering company Chartwells has announced the successful renewal of its partnership with the University of Sussex.
Under this new ten year contract, Chartwells will operate under a cost-plus model ensuring that any profits generated will be reinvested back into the service. The decision to extend the partnership with Chartwells was based on a shared ethos of inclusivity and a commitment to sustainability.
Chartwells has introduced several initiatives to enhance the dining experience at the University of Sussex, including:
A Cost-of-Living Meal Offering: Chartwells will maintain the cost of living meal option, providing students and staff with affordable and healthy meal choices.
Increased Meat-Free Menus: Chartwells is committed to offering a diverse range of meat-free options. At least 50% of the menus will be meat-free, contributing to a more sustainable food system.
Coffee for Causes and Change Please: Chartwells will introduce initiatives such as Coffee for Causes and Change Please coffee, where proceeds will support charitable organisations, fostering a culture of giving back within the campus community.
Local Supplier Collaboration: Chartwells will work exclusively with local suppliers in one outlet, promoting the regional economy and reducing carbon footprint.
Sustainable Packaging: By the end of 2023, Chartwells aims to transition to 100% reusable, recyclable, or fibre-based compostable packaging, minimising waste and promoting environmental responsibility.
Responsible Sourcing: In line with sustainability efforts, Chartwells will remove all air-freighted fruit and vegetables from its menus, prioritising locally sourced and seasonal produce.
Kerry Ford, regional managing director for Chartwells, commented: "We share the University's vision of sustainability, inclusivity, and value for money, and are excited to bring an exciting, modern vision to the campus dining experience. Our commitment to providing high-quality, affordable meals while prioritising ethical and sustainable practices is at the forefront of our partnership.
"We are proud to support the University's goals by offering a diverse range of meat-free options, supporting charitable organisations through Coffee for Causes and Change Please coffee, and sourcing from local suppliers.
"Additionally, we are dedicated to reducing waste and promoting environmental responsibility using reusable, recyclable, and compostable packaging. We are confident that our collaboration will create an exceptional dining experience that aligns with the University's values and meets the expectations of the campus community."