26th Feb 2021 - 08:53
Image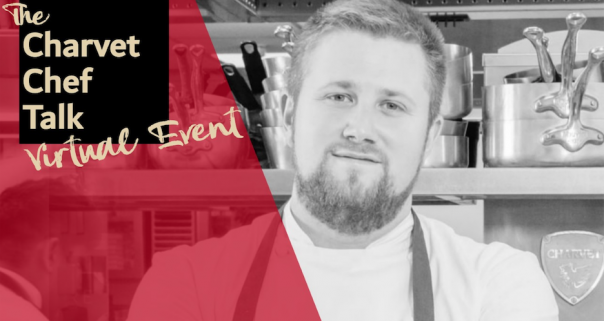 Abstract
Charvet Premier Ranges, the UK supplier of Charvet heavy-duty cooking ranges, is hosting a series of free 40-minute online events with leading chefs from the hospitality industry.
The launch event, on 4 March 2021, will feature Jonny Bone head chef at Core by Clare Smyth in Notting Hill.
The virtual event is a 'unique opportunity' for UK chefs to find out what makes the head chef of the three-Michelin-starred Core tick.
Ben Aird, UK national account manager at Charvet, said: "At Charvet we felt it was important to provide chefs with a platform to connect, look forward, and if possible, support each other. Ultimately, we build products for chefs so listening to them is incredibly important.  
"I am one of many ex-chefs across the UK working with equipment manufacturers. Though I was never at the level that Jonny works at, I appreciate the effort and hard work Jonny has put in to get to the top of his game.
"There will be an interview to watch and opportunities for questions and answers. Jonny is a great supporter of staff training and of developing the profession. This is a unique chance for other chefs out there to hear what one of our top chefs has achieved and how he got there."
If you are interested in the event, sign up here.