12th Feb 2020 - 06:00
Image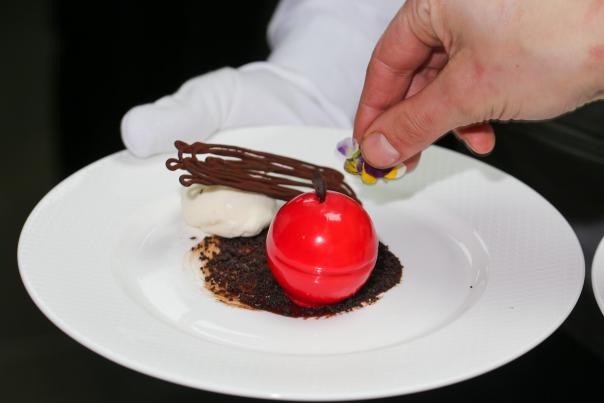 Abstract
The annual Clink Charity Ball united guests from the hospitality, catering and prison communities to raise £45,000 for The Clink Charity to support their prisoner rehabilitation programme.

The Clink Charity aims to break the cycle of crime by changing attitudes outside and inside of UK prisons. Prisoners are able to work at The Clink Training Restaurants to gain qualifications with the hope of reducing reoffending rates. 
Clink graduates helped to prepare and serve a four-course menu for over 400 guests at the Clink Charity Ball, which took place on 7 February 2020. Catering students from Westminster Kingsway College and Centrepoint students supported the Clink graduates. 
Senior head chef John Robinson and executive pastry chef Scott Villacora developed the four-course menu. The Clink Charity Ball was hosted by chairman Vic Laws MBE alongside Clink graduates including Mo Ali who shared his story since his release from prison. 
Laws led the auction of prizes including a week's accommodation at The Villas at Podernuovo in Tuscany, a private box at Ascot for the day and a wine tasting with winery owner Nicole Rolet of Chêne Bleu fame. 
Laws said: "The annual Clink Ball is a chance to celebrate the incredible work charity achieves across all its projects and we'd like to thank our supporters, sponsors and generous guests for their commitment. 
"We are immensely grateful and proud of the wonderful students, graduates, hotel staff and the dedicated chefs who have helped create this memorable evening."
The Clink Charity Ball was supported by sponsors such as Bidfood, Booker, Johnsons Linen Services and HIT Training. 
Chris Moore, chief executive of The Clink Charity, added: "Without the kindness of our sponsors and generosity of our guests the charity would not be able to offer so many prisoners this unique chance to transform their lives and help create second chances. 
"The Clink Ball provides an amazing opportunity to raise funds that have a lasting impact on so many lives."
There are Clink Training Restaurants at MHP Cardiff, MHP Brixton and HMP Styal in Cheshire.