25th Jun 2021 - 08:40
Image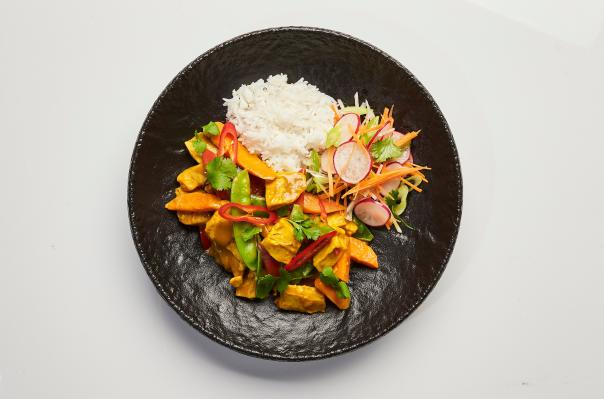 Abstract
Eurest, part of Compass Group UK & Ireland, has won the 'Innovation Prize' at the Peas Please Prizes for their plant-based food range Plantilicious.
The Plantilicious range from the workplace caterers includes healthy, meat-free meals as well as snacks. The meals are sustainable, made from responsibly sourced ingredients and with minimal waste.
The Food Foundation, who held the Peas Please Prizes, are aiming to change food policy to ensure everyone has access to a healthy diet.
Liz Forte, director of health and wellbeing, business and industry at Compass Group UK & I, said: "We are really proud of our Plantilicious range, which puts plant forward food at the heart of our dishes. We have continued to evolve and develop the offer, listening to our consumer feedback.
"Sales of plant forward dishes are in strong growth and continue to build, currently representing 40% of our food offer. As well as encouraging healthier eating, plant forward is also more sustainable too, as our dishes increase use of seasonal and locally sourced food.
"Following the announcement of our commitment to reach Climate Net Zero by 2030, new innovations such as the Plantilicious range, contribute towards achieving our targets." 
The Peas Please initiative brings together farmers, retailers, restaurant chains, caterers, processors and government departments with a goal of making it easier for everyone to eat more vegetables.
Rebecca Tobi, Peas Please project manager, added: "It's fantastic to see so many organisations making such great progress when it comes to promoting, serving, and selling more veg. Particularly during what has undoubtedly been one of the toughest years on record for the UK's food sector.
"However, we've some way to go before we meet our goal and get everyone in the UK eating more veg, and continued support from pledging organisations will be crucial in helping us to go further faster."