1st Apr 2021 - 05:00
Image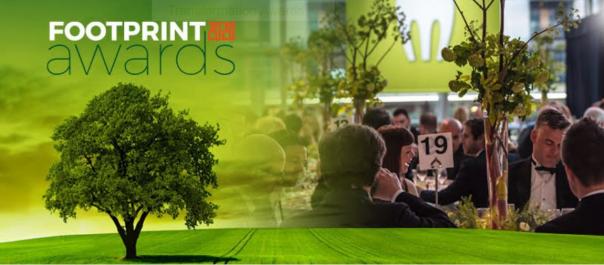 Abstract
Procurement arm of Compass Group UK & Ireland, Foodbuy, won the 'Social Impact Diversity' award and Chartwells Universities & Colleges took home the 'Sustainability in Education' accolade at the Footprint Awards.


The Footprint Awards are an annual celebration of organisations that try to protect the environment through sustainable programmes.
Kerry Ford, managing director, Chartwells Universities & Colleges, said: "We're extremely proud to have won this award – Brunel University is a shining example of what can be achieved in partnership with our clients.
"We were challenged to implement and create a culture of sustainable catering operations at the university and once we made operational changes needed to achieve this.
"We then worked with the University Global Challenge team to help influence and educate students around sustainability to encourage action and change behaviours."
The sustainability campaign has helped to reduce food waste and encourage healthy catering operations.
In 2020 alone, Foodbuy worked with over 20 different social enterprises, including Change Please – an award-winning coffee company that provides employment to the homeless.
Ian Murphy, managing director, Foodbuy UK, commented: "At Foodbuy, we put sustainability at the heart of everything we do and it's great to see our work being recognised.
"Winning a Footprint Award is a testament to our hard work and commitment to source more sustainably and socially across our supply chains. We're proud to be using our spend, scale and influence to deliver social value for communities, people and the planet."