4th Jan 2021 - 09:10
Image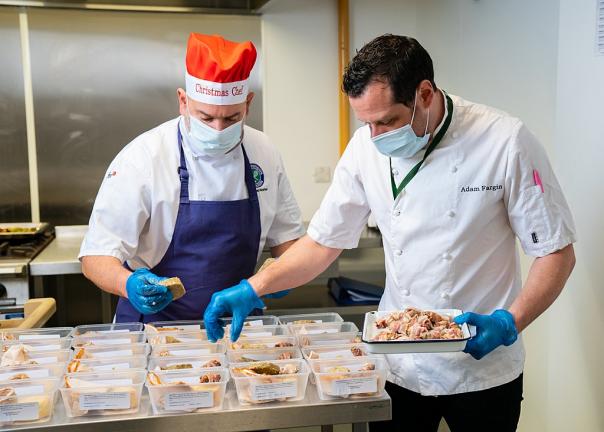 Abstract
Food and support services company Compass Group UK and Ireland joined forces with several charities to support local communities over the Christmas break.
As a member of Marcus Rashford's Child Poverty task force, Chartwells sent out 9,000 hampers filled with healthy food for those entitled to free school meals. Chartwells also worked with charities Kitchen Social and Transforming Lives for Good to donate 2,500 hampers to stop children going hungry in the UK.
Compass Scotland partnered with the Social Bite charity to deliver 3,000 meals to the homeless in Edinburgh, Glasgow and Aberdeen.
The Wimbledon food & drink team partnered with food redistribution charity City Harvest to support the provision of more than 20,000 hot meals by Christmas Day.
Robin Mills, managing director of Compass, commented: "With people at the heart of our business it's important to work with local communities to make a difference at this time of year. Charities have suffered this year without many of the big fundraising events taking place which raise crucial resources.
"I'm immensely proud of what we have been able to achieve this year and our people never fail to amaze me with their generosity of time and kindness to help others less fortunate. Hopefully we have been able to bring some Christmas cheer to those most in need."
In 2020 Compass and Foodbuy donates 236 tonnes of surplus food to charities including FareShare, OLIO and Too Good To Go.