14th Dec 2021 - 06:00
Image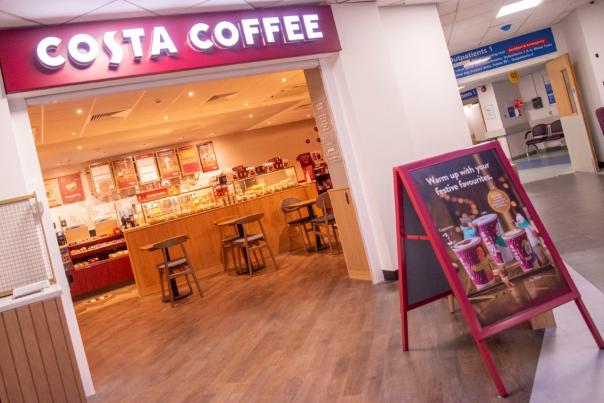 Abstract
Compass Group UK & Ireland has struck a deal with the Countess of Chester Hospital NHS Foundation Trust that has brought 'significant investment' to the newly refurbished entrance as well as opening a Costa Coffee store.
The Countess of Chester Hospital has over 400 inpatient beds and provides a range of acute and a number of specialist services to residents in the surrounding areas.
Andy Jones, managing director of Healthcare Retail and Instore - Compass Group UK & Ireland, said: "It's wonderful that we're finally able to reveal the entrance and open our Costa on site. While the pandemic delayed the opening of this great space, it hasn't dampened our enthusiasm or commitment to bringing a great retail offer to the Countess of Chester."
The Costa Coffee offers visitors a taste of the high street with a range of food, such as paninis, sandwiches, cakes and fruit, alongside hot and cold drinks. This will also be available via Click & Collect in the Costa Coffee app, which will provide the opportunity for people to order and pay in the app before collecting in store.
Simon Holden, director of finance from the Countess of Chester Hospital NHS Foundation Trust, commented: "This partnership has brought with it significant investment in our new entrance, which will enhance the experience for our patients and staff.
"It will also enable us to reinvest any additional financial benefits back into front line patient care. It's great to get this off the ground, and we're delighted with the results."