6th Mar 2020 - 08:51
Image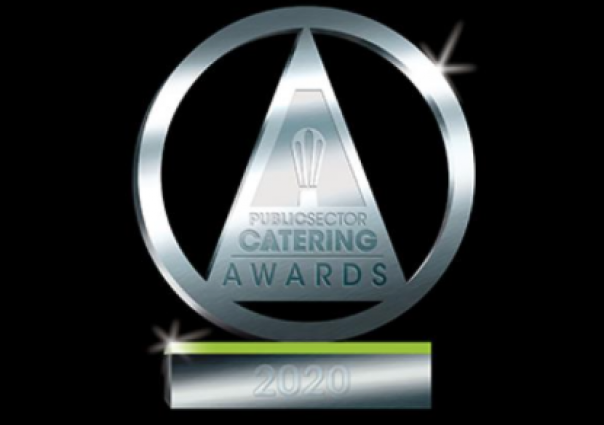 Abstract
The full line-up of finalists has been released for the Public Sector Catering (PSC) Awards.
The Public Sector Catering Awards 2020 will take place on Thursday 15 September at the Hilton London Metropole and will bring together more than 600 industry colleagues to celebrate the winners and pay tribute to all shortlisted nominees. Book your place at the PSC Awards Night, here. 
There are 17 award categories as well as a Lifetime Achievement Award presented on the night. The awards aim to celebrate the work of individuals and teams who work in a public sector environment. 
For the 2020 PSC Awards there were a record number of entries (170) and the 17 judges helped whittle down the nominations to create the shortlist of finalists: 
Armed Forces Caterer of the Year Award
Sgt Justin Collings - Royal Air Force 
WO1 Jamie Edwards - Army 
WO1 Sam Hogg - Royal Navy
 Care Catering Award
Alan Bulmer - Anchor Hanover
Care UK 
Linda Davies - Thurlaston Meadows Care Home
Tony O'Hara - South Eastern Health and Social Care Trust 
Signature Dining 
Catering College Award (NEW for 2020)
Cambridge Regional College
Edinburgh College
Molly Shaher - Middlesbrough College 
Catering Manager of the Year Award (NEW for 2020) 
Dan Hoggett - Robert Jones & Agnes Hunt Orthopaedic NHS FT
Annabel Hurst - Cardiff University 
Richard Jenkins - ESS, Compass Group UK & Ireland 
Elliott Jones - The Genuine Dining Co 
Kirsty Price - Compass Group UK & Ireland 
Aleksandra Walczak - Royal Holloway, University of London
Chef of the Year Award 
Steven Cross - Park Community School 
James Larkins - Compass Group UK & Ireland
Heather Mitchell - Harrogate Grammar School, Red Kite Learning Trust 
Harry Pond - Loughborough University
David Simms - Restaurant Associates 
Contract Caterer of the Year
Caring Cooks of Jersey
Innovate - Impact Food Group
Restaurant Associates
The Genuine Dining Co
Education Catering Award
Caring Cooks of Jersey
Chartwells
Rosemary Molinari - Sodexo
Tony Mulgrew - Ravenscliffe High School
Park Community School Catering Team
Health and Nutrition Award
Caterlink Ltd
Chartwells Nutrition & Engagement Team
ESS Food Transformation Team
Greg Lessons - London Fire Brigade
The Peas Please Partnership
Hospital Catering Award 
Aberdeen Royal Infirmary Catering Team
NHS Greater Glasgow & Clyde Catering Strategy Team
Stewart McKenzie - NHS Greater Glasgow & Clyde
NHS Ayrshire & Arran Catering Team
Nottingham University Hospitals NHS Trust
Lee Wyatt - Cardiff & Vale UHB 
Innovation Award 
Josh Blakemore - Academy
CRB Cunninghams
Frank the Barista at the University of Reading
Simply Puree - Simply Food Solutions 
Marketing Award 
NACC North Regional Committee
Roberta Sarson – Chartwells
Hayley Stafford - Lancashire County Council
University of the Arts London & BaxterStorey
Amanda Whatley - Hampshire County Council Catering Services (HC3S)
Special Contribution to Public Sector Catering Award 
Food Services Specialist Group - British Dietetic Association
Andy Kemp – Bidfood 
Katharine Tate - The Food Teacher 
Sustainability Award  (updated for 2020) 
Brakes
David Nuttall - Harper Adams University
Alison O'Gorman - Chartwells at Sussex University
Sheffield Teaching Hospitals Catering Team
Nick White - University of Cambridge
Team of the Year Award
Harrogate Neighbours Housing Association Hospitality Team 
HMP Berwyn Catering Department 
Minehead Middle School Catering Team 
NHS Ayrshire & Arran Catering Team 
Park Community School Catering Team 
Training and Apprenticeship Award 
Compass Group UK & Ireland 
Leicestershire Traded Services - School Food Catering 
Mathew Shropshall - UCB, College of Food 
University Catering Award
Annabel Hurst - Cardiff University 
David Nuttall - Harper Adams University 
Gary Pace & the Eat Hope Team - Liverpool Hope University 
Linda Sidebotham - Chartwells at the University of Salford 
Vacherin at Regent's University London 
Unsung Hero (NEW for 2020) 
Donna Amiteye - Norse Catering 
Lorna Bell - ISS Education 
Liz Kitson - Torfaen County Borough Council 
Greg Lessons - London Fire Brigade 
Lee Taylor - Academy