29th Jul 2022 - 06:00
Image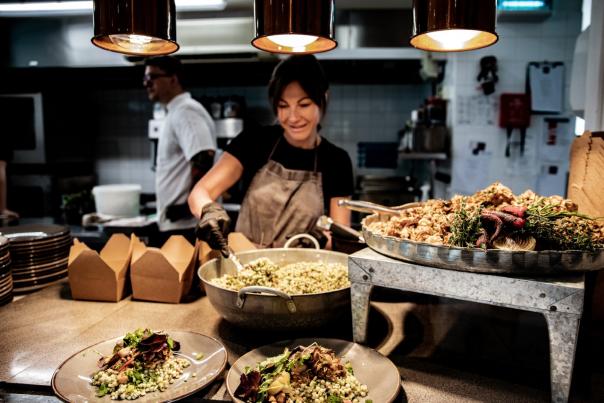 Abstract
Wilson Vale is celebrating its 20th year in business with lofty ambitions following a year which has seen turnover increase by 6.5% and a healthy forecast of 25% growth in gross profit for 2022.
Led by joint managing directors David Anderson and Phil Hindmarch the business is focused on achieving sustainable growth in both the business and independent school markets. Wilson Vale employs over 650 people specialising in 'high quality catering'.
Anderson commented: "Our secret is our consistency – we will never lose sight of what we currently have to chase turnover. We forge lasting client partnerships that from day one to the present day have the same amount of importance and dedication invested into them.
"This means that our retention rates are something we are incredibly proud of. We still have our first ever client and still operate four out of the first five contracts we were awarded. Of our existing clients that went out to tender over the five years up to 2022, we retained almost 90% of contracts.
"It is the commitment we make at site level that drives our retention and growth. We make sure conversations remain predominantly around food and people. The number of maximum sites each of our area managers look after remains unchanged at ten, allowing them to visit their clients at least fortnightly.
"They spend their time focussing on high quality support, developing the offer and nurturing our people. If we get these things right then the numbers fall into place and this has been our approach for 20 years." 
Wilson Vale works with over 300 British suppliers and this list is growing as catering teams are encouraged to source responsibly, sustainably and seasonally where possible.
Hindmarch added: "It's no secret that the industry is facing significant recruitment shortages and so we've had to think long and hard about how we can attract and retain the very best people not just into our business but as an industry as a whole. We are in the process of renewing our employee benefits package which will offer incentives in addition to those already in place. 
"We are continuing to build our relationships with local colleges and are offering placements to the next generation of talent who perhaps did not see contract catering as an obvious route. Building a network of trust and engagement with colleges gives us the opportunity to dial into fresh talent and we look forward to speaking to the students at some of those colleges over the coming months to demonstrate to them just how wonderful a career in hospitality can be."