7th Nov 2023 - 05:00
Image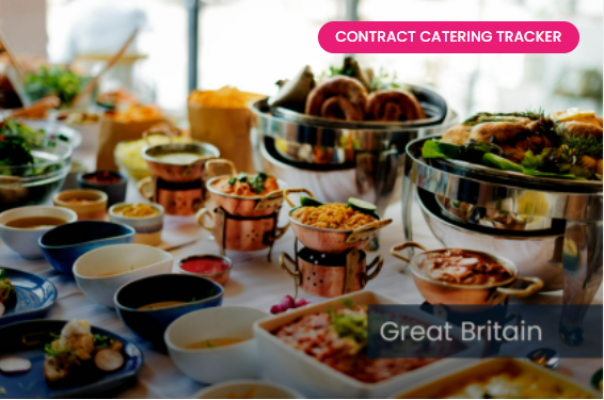 Abstract
Contract caterers' sales in the third quarter of 2023 were 15% ahead of the same period in 2022, the latest Contract Catering Tracker from CGA by NIQ and Bidfood reveals.
It continues catering's strong recovery from the Covid-19 pandemic, when sales were 'decimated' by lockdowns and widespread working from home. However, it marks a slowing of growth from the year-on-year figures of 30% and 18% in the first two quarters of this year.
The Contract Catering Tracker from CGA and Bidfood aggregates sales from leading operators to provide monthly reports with year-on-year analysis.
Debra Morrell, business development controller for B&I at Bidfood, said: "The resurgence we've seen in September is welcome news, after a more challenging August period, and follows the underlying positive direction the sector has been taking in getting closer to 'business as usual' pre-pandemic levels. The data points to strength across both public and private sector elements, no doubt fuelled in part by 'back to school' and 'back to uni' mobilisations.  
"Although the pace of growth year-on-year is slowing, growth is still growth and we are heartened to see it continue, despite the tightening of consumer purse strings and trading conditions. It is also testimony to contract caterers' ability to deliver great value offers, which is so important to consumers right now."
CGA's partners on the Contract Catering Tracker include: ABM Catering, Artizian Catering Services, Bartlett Mitchell, BaxterStorey, Blue Apple, CH&CO, Compass UK, Elior UK, The Genuine Dining Co., Graysons, Harrison Catering Services and Sodexo UK.