26th Apr 2019 - 04:00
Image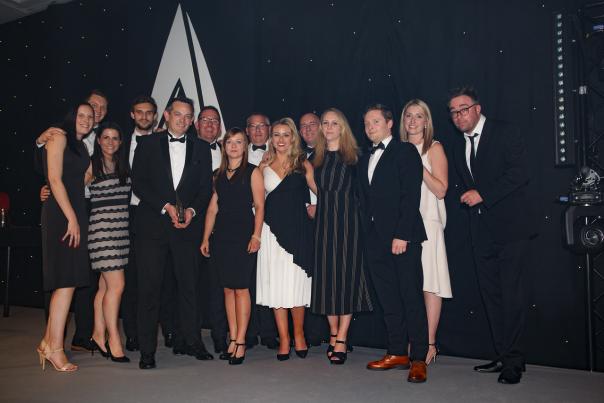 Abstract
At a glittering ceremony at the Hilton London Metropole last night (April 25th) the winners of the Cost Sector Catering Awards for 2019 were revealed.
Lifetime Achievement Awards were presented to Mark Hayman of the Hospital Caterers Association and Bill Toner, chief executive of CH&Co.
Mark was honoured for many years of selfless work supporting the HCA and its members, while Bill's award was recognition of not just one, but three successful spells in contract catering with Gardner Merchant, Aramark and now CH&Co.
The Contract Caterer Award was picked up by The Genuine Dining Co., following a busy year in which it increased sales by £4.1m, added five new client sites, acquired the Japanese casual dining chain Feng Sushi, and set up its care sector brand Signature Dining.
The Education Award went to the University of Stirling, while the school meals organisation LACA won the Marketing Award for its work around the 25th anniversary of National School Meals Week last year.
The awards night host was writer and broadcaster Danny Wallace, while head chef Russell Impiazzi and his team served 700-plus guests a menu of roasted vegetable mosaic mushroom jelly with whipped goats cheese, followed braised lamb neck and a dessert of dark chocolate and raspberry tart.
Cost Sector Catering editor David Foad said: "It was a terrific awards night, a genuine celebration of the best in public sector and workplace catering.
"My congratulations go to all the winners, with thanks to everyone who was nominated for making our judges work so hard over difficult decisions this year."
The full list of winners:
Armed Services Award
(Sponsored by Essential Cuisine)
WO Darren Rose, RAF
Care Catering Award
(Sponsored by Anglia Crown)
Nick Dutton, Primrose Bank Care Home
Chef Award
(Sponsored by Welbilt UK)
Carl Weston, Cuffley Manor Care Home
Contract Catering Award
(Sponsored by Unilever Food Solutions)
The Genuine Dining Co.
Contract Catering Multi-Site Manager Award
(Sponsored by Bidfood)
Bee Armstrong, The Genuine Dining Co.
Corporate Responsibility Award
(Sponsored by Nestlé Professional)
Manchester Fayre Team
Education Award
(Sponsored by Premier Foods)
Catering Team, University of Stirling
Event/Stadia/Arena Award
(Sponsored by Around Noon)
Tom Parry, Cheltenham Race Course
Healthcare Award
(Sponsored by Diversey/Zenith)
Lee Stillwell, Elizabeth Finn Homes Ltd
Innovation Award
(Sponsored by Young's Foodservice)
Harrogate Food Angels
Marketing Award
(Sponsored by Pasta King)
LACA Ltd
PSC100 Health and Nutrition Award
Gary Hunter and Dr Rupy Aujla, Westminster Kingsway College
Public Sector Award
(Sponsored by Middleton Foods)
Mark Taylor, Premier Foods
Special Contribution Award
(Sponsored by Williams Falcon)
Jo Ralling & Dan Parker, Veg Power
Team of the Year
(Sponsored by Lakeland Dairies)
Vic Borrill and the Team, Brighton & Hove Food Partnership
Training and Apprenticeship Award
(Sponsored by Brakes)
Elior UK
Unit Manager Award
Sponsored by Bewley's Tea and Coffee)
Helen Howe, Derbyshire County Council
University/College Award
(Sponsored by TUCO)
Chartwells at the University of Sussex
Lifetime Achievement Awards
(Sponsored by Hobart UK)
Contract Caterer – Bill Toner, CH&Co
Public Sector – Mark Hayman, HCA