2nd Mar 2016 - 11:36
Image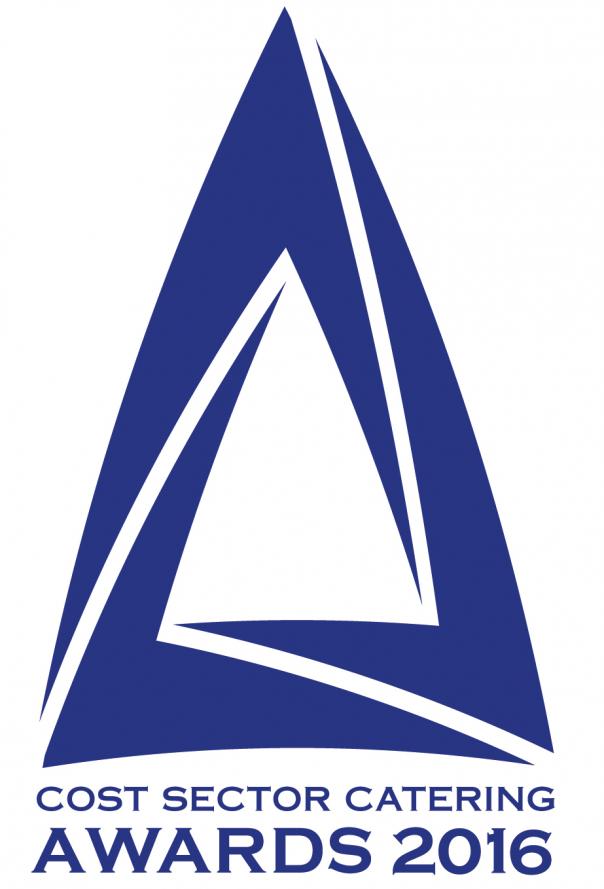 Abstract
Judges have made their decisions and the shortlist for the 2016 Cost Sector Catering Awards has been decided. The winners in each category will be announced at the awards dinner at the Hilton Metropole, Edgware Road, London on March 31st.
Editor of Cost Sector Catering, David Foad, said: "These annual awards provide a valuable opportunity to celebrate the work of the tens of thousands of people working in the UK foodservice sector – particularly those at the sharp end with vital customer-facing roles.
"We gathered together a group of hard-working people who know the catering industry well to form this year's judging panel and they have spent a lot of time assessing nominations.
"We finished that work yesterday and the shortlisting is complete in every category bar one. We had 146 nominations this year, very slightly down on last year, but still one of the best ever responses since the awards were launched 22 years ago."
Following on from last year, and in recognition of the changing face of Cost Sector Catering, we have two Lifetime Achievement Awards - the Public Sector Lifetime Achievement Award and the Contract Catering Lifetime Achievement Award. There are no nominations, so no shortlist, and the winners will be announced on the night.
The shortlisted nominees in each category are:
Armed Forces 
Corporal S Malla - Army

Sergeant Brian Bernie – Royal Air Force

Petty Officer Logistician Daryl Hall - Royal Navy
Care Catering Award
Daniel Bree
Hartford Care Limited
Sheldon Childress
Hartford Care Limited
Brian Lane
Hallmark Care Homes
Martin Rowe
Elmhurst Care Home, Quantum Care
Sarah Wren
Hertfordshire Independent Living Services
Chef Award
Bruce Lawrence
Entier Ltd
Rose Lewis
Leonard Cheshire DisAbility
Lee Martin
ISS Integrated Solutions
Jim Wealands
Lusso Catering
Daryl Young
Bartlett Mitchell
Contract Catering Award
Bartlett Mitchell
Compass Group UK & Ireland
Elior UK
Olive Catering Services Ltd
The Mount Charles Group
Contract Catering Multi-Site Manager Award
Samantha Campbell
ISS Food & Hospitality
David Grant
GS Plus
Neil Heslop
Mellors Catering Services
Steve Whiting
Sodexo Defence
Peter Wilson
ISS Integrated Solutions
Corporate Responsibility Award
Bartlett Mitchell
School Holiday Enrichment Programme - City of Cardiff Council, Cardiff and Vale UHB, Public Health Wales, Sport Cardiff and Food Cardiff
North Ayrshire Council
Sodexo
Hospitality Services
University of Brighton
Cost Sector Team of the Year
ISS Food & Hospitality
North Tyneside Council Catering Services
Michael Porter
Northumbria NHS Foundation Trust
Olive Food Innovation Team
The Royal British Legion
Education Award
Bob Bales
Wymondham College
Richard Barker
Bradford College
Ken Campbell
North Ayrshire Council
Brad Pearce
CATERed Ltd
Joanna Piskula
Piskula Catering
Event/Stadia/Arena Award
Sam Bates
Amadeus
Annie Monnox
Amadeus
Clare Mortiboys
CGC Event Caterers
Daniela Rosu
Centerplate - RAF Museum London
Mary Shelley-Smith
Eat to the Beat
Healthcare Award
Craig De-Venny
G4S FM
Craig Hough/Sue Miller
The Countess of Chester NHS Foundation Trust
Catering Team
Golden Jubilee Foundation Hospital
Innovation Award
Bartlett Mitchell
Dorset Nutritonal Care Partnership
Elior
ISS Integrated Solutions Unearthed
Marketing Award
Philip Oldershaw
Barking & Dagenham Catering Services
Bartlett Mitchell
Centerplate
Premier Foods
Proper Cornish
PS100 Health & Nutrition Award
School Holiday Enrichment Programme - City of Cardiff Council, Cardiff and Vale UHB, Public Health Wales, Sport Cardiff and Food Cardiff
Manchester Fayre
North Ayrshire Council
Alan Simpson, Sunrise Senior Living
Public Sector Award
Geoff Booth
Westminster Kingsway College
Neel Radia
National Association of Care Catering
Owen Sidaway
National Offender Management Services
Mark Taylor
Premier Foods
Special Award
Myles Bremner
School Food Plan
Linda Cregan
Children's Food Trust
Lindsay Graham
Holiday Hunger Task Force
Emma Strachan
Leeds City Council
Sarah Wren
Hertfordshire Independent Living Services
Training & Apprenticeship Award
Elior Uk
Entier Ltd
ISS Food & Hospitality
North Ayrshire Council
Unit Manager Award
Katie Clarke
Blue Apple Contract Catering
Chris Giannangelo
ISS Integrated Solutions
John Hassall
Sodexo Defence
Leila Price
GSS Ltd
Murray Soper
Bartlett Mitchell
University/College Award
Ashley Birchall
Taylor Shaw
Ian White
University of Chester
Hospitality Services
University of Brighton