27th Apr 2022 - 06:00
Image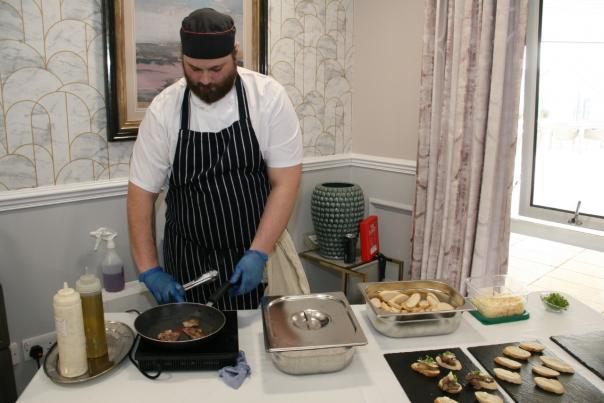 Abstract
Ben Morris, chef manager at Country Court, has been shortlisted for a Craft Guild of Chefs Award in the Public Sector Catering Chef category.
He is based at The Grange Care Home in Newport, Essex, where he produces daily fine dining for 40 residents. Morris has been the chef manager since 2020 when the new-build residential care home opened.
Morris takes great pride in getting to know each of the residents at the care home, providing them with daily meals that meet their nutritional needs as well as their personal preferences.
The Craft Guild of Chef Awards are viewed as the 'chefs' Oscars' recognising the exceptional talent across the whole catering industry. The winner of this category plus 15 others will be announced at Magazine London on Thursday 9 June.
Anwar Kajee, head of hospitality at Country Court, said: "We are very proud that Ben has been shortlisted for this award. Perceptions of catering in care homes are changing, we live in an ever-ageing population and people's expectations are getting higher.
"Our chef's challenge is to keep residents excited about coming to the dining table for their meals, every single day. One of the challenges of providing great service and food is finding passionate staff who mirror our expectations of 5-star hotel-style service within the care sector and we are delighted that our chef Ben has been recognised with this award nomination."