10th Sep 2021 - 05:00
Image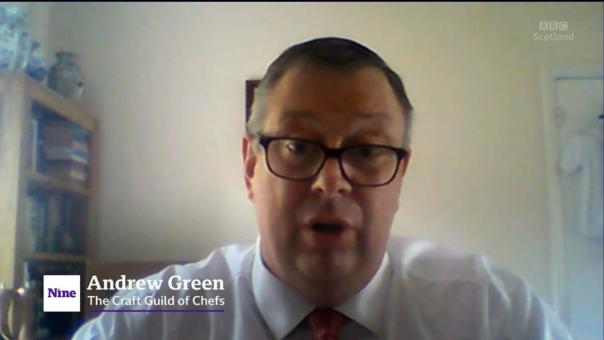 Abstract
Andrew Green, chief executive of the Craft Guild of Chefs, appeared on The Nine to discuss chef shortages due to EU workers leaving as a result of the Covid-19 pandemic and being unable to return to their jobs.
According to Fourth data the total number hospitality employees has dropped by 23% compared to July 2019 – the proportion of the workforce that is British has risen to 51% when it was previously 46% two years ago.
Over the same time, the proportion of workers from the EU has dropped to 37%, compared to 43% in 2019.
Green said: "We have lost chefs, caterers and restaurateurs and we do need to bring them back… even with the facilities that we have in the UK we haven't got enough people to fill the vacancies.
"The visa situation does need to be looked at and {so does} relaxing restrictions to try and get these people back. I think that the government does need to look at how its going to address the situation."