14th Nov 2023 - 06:00
Image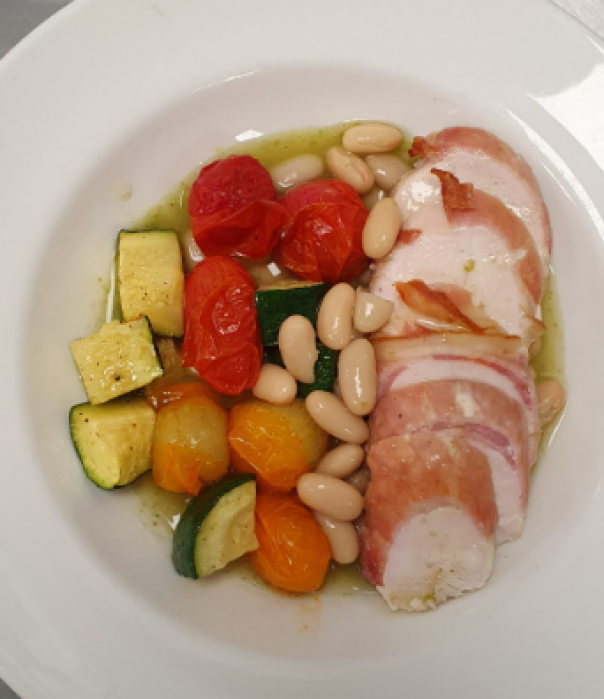 Abstract
Ivon Peplow, Country Court catering operations support manager, has won the Creed IDDSI Care Chef of the Year competition.
The competition aims to shine a spotlight on the skill and innovation involved in creating dishes for care home residents requiring specialist diets.  
The International Dysphagia Diet Standardisation Initiative (IDDSI) Framework is an international set of descriptors describing texture-modified foods and thickened liquids for people with eating, drinking and swallowing problems (dysphagia) covering all ages, in all care settings, and for all cultures.
Commenting on his victory, Peplow said: "This is a passion for me. I believe that all residents, no matter what they are having to deal with physically or mentally, are treated and given the same dignity and respect for all food.
"The judges were industry experts in the field of IDDSI, so it was a great honour to receive this award. We had to include our recipe, method, costing, and nutritional aspect, and consider presentation, colours and flavours and most importantly making sure that the meal is of the correct texture as for a Level 4 meal."
The four finalists were asked to produce an IDDSI Level 4 main course suitable for residents in a care home. Peplow's winning dish was Italian chicken with smoked bacon, served with roasted garlic cannellini beans with white wine, olive oil roasted baby plum red and yellow tomatoes, roasted courgettes, with basil dressing.
Anwar Kajee, director of hospitality at Country Court, added: "This is a very skilled but often overlooked area of catering, and Ivon has been a great advocate for IDDSI food at Country Court. We are delighted that he has received some well-deserved recognition for his passion for creating high-quality inclusive dishes for residents."