9th Nov 2023 - 07:00
Image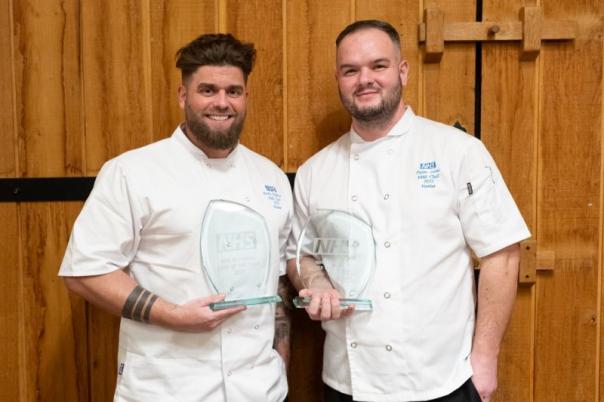 Abstract
Darby Hayhurst and Dylan Lucas from East Lancashire Hospitals NHS Trust have been crowned the winners of the 2023 NHS Chef of the Year competition.
During the final held at the Lainston House Cookery School near Winchester finalists had to cook a four course menu in four hours. Their winning menu consisted of cauliflower three ways, Moroccan spiced cakes, pan fried duck as well as choc, rock and pop crumble.
This is the second time in three years that chefs from East Lancashire Hospitals Trust have won the competition after Sanish Thomas and Sinto Mulavarickal emerged victorious in 2021.
The competition, which is in its third year now, showcases how rewarding a career as an NHS chef can be supporting patients in their recovery whilst working as part of a team.
A spokesperson said: "The quality of food produced in the final was outstanding - all of the teams in the competition demonstrated the skill, knowledge and enthusiasm needed to deliver tasty and healthy food for our patients. All of the dishes were created on an NHS budget to restaurant standard, proving exactly what is possible."
Manufacturer of cooking technology MKN supported a three-day mentoring event for 18 finalists of the NHS Chef 2023 competition, held at Parts Town in Cannock.
A spokesperson for Hobart added: "Huge congratulations to Dylan Lucas and Darby Hayhurst for winning the NHS Chef of the Year title. As the teams mentor throughout the competition, Hobart cooking area manager Evan Walsh was there to support them in the final."
The runners-up were Ryan Corbett and Laila Darlington from Greater Manchester Mental Health Trust and third place went to Les Beare and Josh Banner from Wye Valley NHS Trust.