20th May 2020 - 09:09
Image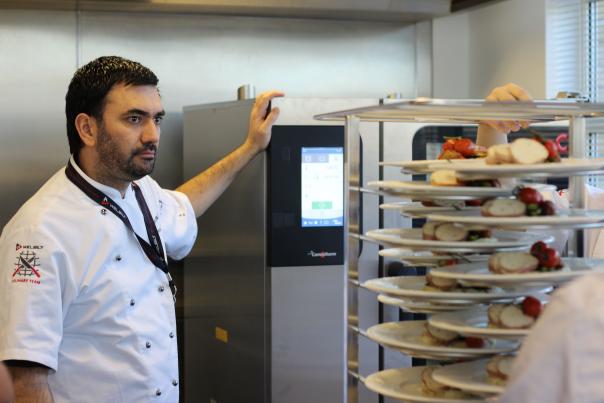 Abstract
Foodservice equipment manufacturer Welbilt has launched an initiative that aims to provide support to catering operators moving from lockdown to 'opening up'.
Jean Paul Roudier, in charge of sales and marketing for the company throughout Europe, the Middle East and Africa, said: "We are only too aware of the struggles that each sector and outlet within the hospitality industry has experienced over the last few months.
"As we move from 'Lock Down' to 'Open Up', we want to make sure that we have a first-aid package in place to assist every operator, no matter if they are a multi-outlet group, or a small independent café.
"With customer distancing likely to remain a key focus in the short term, this solution highlights the importance of speed in the operation, whether that is in relation to turning tables quicker, reducing takeaway queues or speeding up deliveries.
"The crucial part is that Welbilt are here to support each individual operator through this next stage and provide a full package of assistance that ensures they can get back to business sooner."
The tailor-made solutions will be built around the needs of each individual outlet or operator and will focus on culinary assistance, consultancy and after-sales, with an emphasis on the importance of equipment speed, ease of use and reduction of food waste.