7th Oct 2021 - 09:28
Image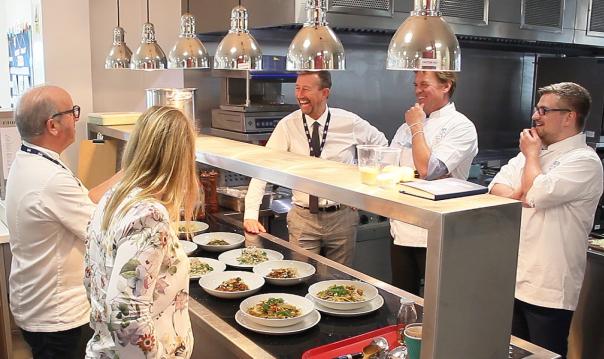 Abstract
First Choice Group together with sponsors MKN and Hobart hosted a chef mentoring event for NHS staff from 28-30 September that saw healthcare chefs take part in cook-offs, learn from mentoring sessions and engage in recipe inspiration.
The theme for this year's event was 'The Future of Food' and included a talk on 'The Net Zero Kitchen' from the NHS Greener Team as well as a live cookery session from Meatless Farm titled 'Enhancing menu choice for healthy, low carbon eating'.
Stuart Brereton, business development manager at MKN, said: "The NHS Mentoring Event was a great way for us to show our commitment to those who've given so much to our nation in recent times. From world-class mentors to an impressive line-up of speakers, the event delivered a fantastic agenda.
"We were also keen to raise awareness of the need to support the future of food, with many of the sessions and the live demos, hosted in the dedicated First Choice kitchens, centred around ongoing sustainability."
Guest speakers at the three-day event included Nick Vadis, Phil Shelley, Emma Brookes and Dr Rupy Aujla.
Simon Gardiner, regional manager- South at Hobart Equipment Division, added: "We wanted to show our support to those in our industry who've worked tirelessly by providing an invaluable service to our nation.
"What better way to do this than to bring together a celebrated line-up of guest speakers and a group of well-respected mentors to give something back."