8th Jan 2021 - 10:12
Image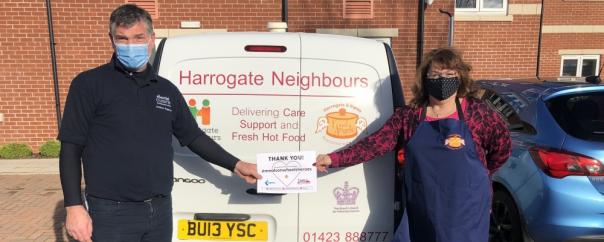 Abstract

Stocks and sauces supplier Essential Cuisine supported several charities over Christmas, including Harrogate Neighbours, Covid Manchester Food Response and Leave No One Behind.

At Christmas time every year Essential Cuisine donates to charities that make 'a real difference' to their communities.
In November Essential Cuisine account manager Andrew Rogerson was out of the road with Harrogate Food Angels during National Meals on Wheels Week to help deliver food to vulnerable people.
Here is a list of charities that Essential Cuisine supported over the festive period: 
For the first time Harrogate Food Angels delivered food to vulnerable people on Christmas Day, with the help of Rogerson.

Gifted product to Winter Warmers to provide healthy meals to children in need over the Christmas holidays.

Festive food bundle to give to a local food bank (since April, the team have donated six boxes).

Made a product donation to Covid Manchester Food Response where all profits go towards providing food and supplying meals to people in crisis across Greater Manchester.

Donated products to a local charity Leave No One Behind, who make food for vulnerable, self-isolating individuals or families needing support.