15th Nov 2023 - 06:00
Image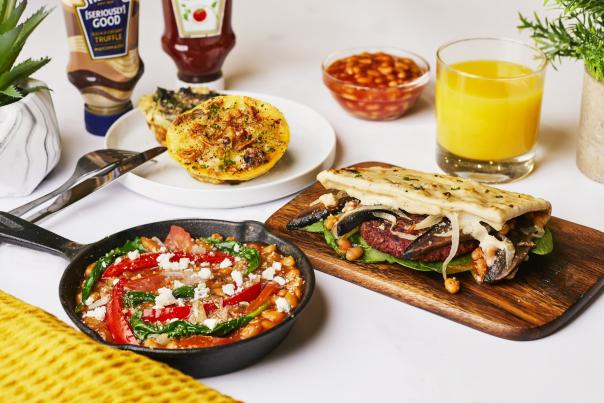 Abstract
Workplace caterer Eurest has become the first to roll out Heinz Brekkie, a new grab and go breakfast brand designed to meet the changing needs of customers on the go.
As part of an exclusive partnership, Eurest has stocked more than 200 of its restaurants in workplaces across the UK with Heinz Brekkie products. Customers can opt for plant-forward breakfast patties, made up of 35% beans and a reduced meat content of 65%.
The range features all-day breakfast burritos, bunz, bangin' bagels and hash brown dipperz, as well as a lighter range that prioritises healthier cooking methods and five a day portions. These include hot & spicy beanz, brekkie med veg toasted flatbreads and sausage & beanz egg bites.
Thomas Barlow, Heinz Brekkie lead at Heinz, said: "Eurest has been leading the way in providing the nation's workers with exciting, high-quality, every-day food options which are both convenient and affordable.
"These are the very qualities we set out to achieve with Heinz Brekkie, so it felt natural to partner up for the launch. Heinz is present in more than 250 million breakfast occasions annually in the UK, so creating a breakfast-led brand was an obvious next step for us."
All menu items are also available on Eurest's Time2Eat app which allows UK workers to make the most of their breaktimes using pre-order, delivery or click-and-collect options. 
Ryan Holmes, culinary director at Eurest, added: "We're always looking for new ways to innovate and there was a real gap in the contract catering market for fun and on-trend breakfast products that can compete with the high street.
"As a workplace caterer, our customer-base consists of busy teams that need efficient, great-tasting food options that will keep them engaged, motivated and fuelled all day. Heinz Brekkie does exactly that."