20th Sep 2021 - 08:21
Image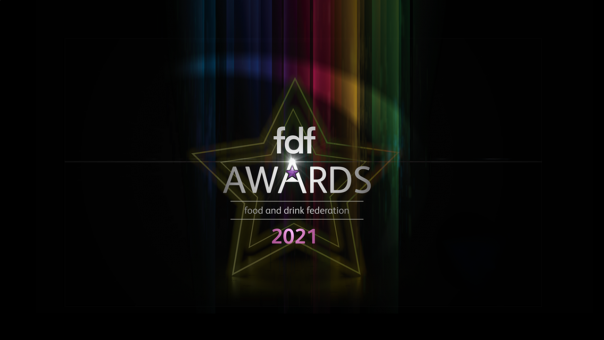 Abstract
The Food and Drink Federation Awards 2021 brought together over 500 guests to celebrate the efforts of the industry over the last year.
Hosted by restaurant critic Jay Rayner the event toasted the achievements of the sector across a variety of categories including innovation, sustainability and growth.
The awards also recognised the efforts of the exceptional individuals and hardworking teams within the industry – our hidden heroes who kept the nation fed over the past year.
Ian Wright CBE, chief executive of the FDF said: "Every single individual and company nominated should be extremely proud of the contribution they make towards to the food and drink industry.
"Following a tough few years, the industry continues to go from strength-to-strength. I am immensely proud of the way every person across the food and drink supply chain has responded to the challenges of Covid, our EU Exit and – now – the extremely tight labour market. Congratulations to all our winners and many thanks to all our category sponsors for their support this evening."
Among the winners were food redistribution charity FareShare who won the Community Partner Award. Throughout 2020, FareShare was delivering the equivalent of over 2 million meals every week to vulnerable people.
Eurest (Compass Group UK and Ireland) won the Diet and Health Award. The nutrition and culinary team executed the recipe reformulation programme, also known as 'Nutrition Nudges'.
Cherri Chan from Unilever UK & Ireland won the Apprentice of the Year Award for 'pioneering' a packaging apprenticeship programme. Despite a challenging year for the foodservice industry Macphie, Simply clever food, received the Brand Launch of the Year Award.
Chilled Education, who won the Education Initiative Award, acted as an inspiration for students, teachers and university colleagues to think about food as a science subject, a classroom resource and ultimately as an exciting career option. 
The Lifetime Achievement Award went to Ian Wright who has 'transformed' the FDF in six years,  increasing membership from 164 to over 800 companies.
The FDF Award winners included:
Apprentice of the Year – Cherri Chan, Unilever UK & Ireland
Brand Launch of the Year – Macphie, Simply clever food (sponsored by Potter Clarkson)
Business Resilience – Kanes Food Limited
Campaign of the Year – Coca-Cola Great Britain, Coca-Cola: Open Like Never Before (sponsored by Omron)
Community Partner – FareShare
Diet and Health – Eurest (Compass Group UK & I), Food to take you further (sponsored by Taste Wales)
Digital Transformation – Addo Food Group (sponsored by Siemens)
Education Initiative – Chilled Food Association, Chilled Education
Emerging Business – Moorish
Environmental Leadership – Muntons, Bioenergy Plant (sponsored by Clarke Energy)
Exporter of the Year – Taylors of Harrogate (sponsored by Ashbury)
Food and Drink Engineer of the Year - Robert Jabangwe - Jordans Dorset Ryvita (part of Associated British Foods)
Food and Drink Scientist of the Year - Mark Auty, RSSL (sponsored by IFST)
Food and Drink Scientist of the Year - Stella Cochrane, Unilever UK & Ireland (sponsored by IFST)
HR Initiative – KP Snacks
Innovation - Company Shop Group, The Luminary Programme
Registered Dietitian/Nutritionist of the Year – Claire Baseley, Ella's Kitchen
Rising Star – Beulah Davies, Premier Foods (sponsored by PepsiCo UK)
Sustainable Packaging Initiative – Britvic PLC, Britvic's long-term commitment to recycled plastic and the circular economy