12th May 2021 - 06:00
Image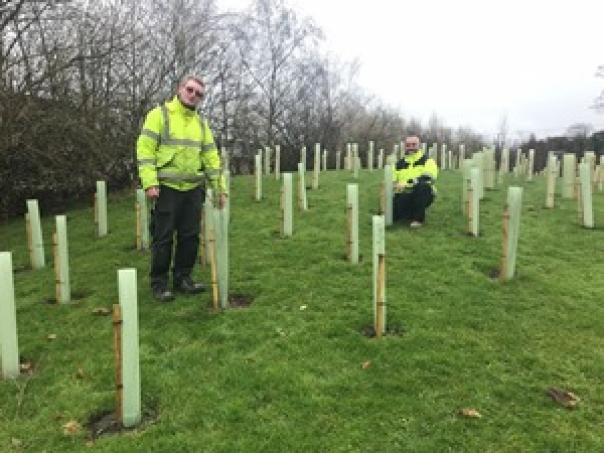 Abstract
The 12-month Edible Airedale project, created in conjunction with local community interest group YORgreencic and environmental charity Trees for Cities, has seen 2,650 fruiting trees planted in various locations around the hospital site.
Cherry, apple, hazel, bullace and sloe tress have been planted. All the species have edible fruits or berries used for juices, jellies and purees which can be utilised by the hospital kitchens.
Steve Marshall, head gardener at Airedale Hospital said: "This project will benefit so many people. It provides a picturesque and tranquil area for staff, patients and visitors to enjoy and also the wider community because the site is publicly accessible.
"There are positive opportunities to help our wildlife population grow whilst helping to shelter and feed animals. I'm really looking forward to seeing the trees grow and develop with all their fruits and colours and seeing how much enjoyment the project brings to people."
Research suggests green space and natural surroundings have beneficial effects for recuperation and wellbeing, reducing stress and nurturing overall mental health.
David Elliott, chief executive of Trees for Cities, added: "We are very proud to be delivering the multiple benefits of urban trees for Airedale Hospital and the local community.
"These new trees funded by The Prince of Wales's Charitable Fund will play an essential role in supporting staff and patients' mental health and wellbeing, tackling poor air quality and creating a greener, happier, and healthier environment for today's and future generations."