23rd Mar 2020 - 08:51
Image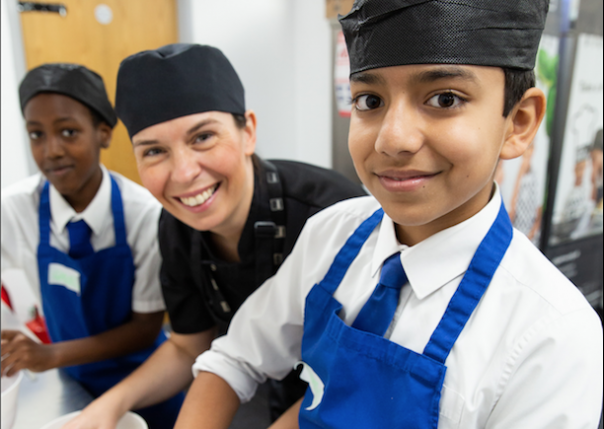 Abstract
An Edinburgh-based school cookery project has turned its focus on the wider community to cook and deliver meals to hungry schoolchildren and the elderly in their homes, in another story of #PSCPositivity.
It has worked with schools, food suppliers, distributors and the Scottish Government over the last week. Calling itself the Food For Good Taskforce, it is now set to start getting its food to those who need it in Edinburgh, Glasgow and Aberdeen this week.
Steven Brown, who runs Edinburgh Food Social, a social enterprise that offers cookery classes, workshops, school projects and community meals, is one of the key people behind the new taskforce initiative.
He said: "We normally works with young people in schools, community groups and food hubs across Edinburgh, teaching them about local, seasonal food.
"But when the coronavirus impact hit, it called into question what we were doing and, at the same time, there became a real and emerging need with people who would become isolated and wouldn't have access to the food they normally would.
"We have spent the last week strategizing. The Taskforce has received some Scottish Government funding and we see ourselves as an anchor for a lot of organisations – whether that be food from schools that are closing and turning it into meals, and identifying those most in need.
"With schoolchildren who normally get free meals and suddenly won't to elderly people isolated at home – there is an immediate need.
"We have now laid the groundwork and this week will actually start to create food for the community. It's not entirely altruistic, because I'm also trying to sustain jobs, such as the four or five chefs we have [at Edinburgh Food Social].
"By doing this we are supporting livelihoods as well and have also started crowdfunding at the same time to help fund the project.
"Our work includes distribution, food sourcing, dealing with any financing coming in. We will be distributing about 300 to 500 meals initially and then we will see if there's enough need and we have the capacity to increase that to maybe a 1,000. We need to understand the needs first."
Food For Good Taskforce is working across three cities initially – Edinburgh, Glasgow and Aberdeen.
Brown adds: "We are looking for support in two ways  - people willing to help crowdfund our work, in which case please visit the website edinburghfoodsocial.org and use the donate button.
"Or if you've got food or can help in any other way, then please email: hello@edinburghfoodsocial.org.