24th Jun 2022 - 04:00
Image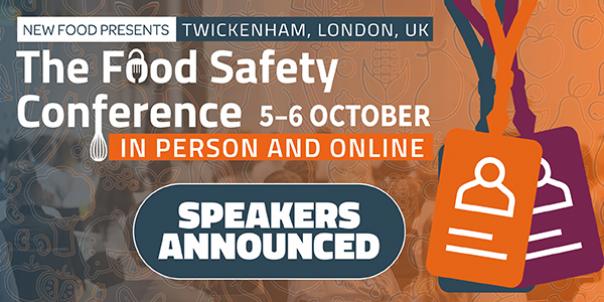 Abstract
The Food Safety Conference, which is taking place from 5-6 October at Twickenham Stadium, has announced the line-up of speakers.
The two-day conference includes interactive and in-depth webinars, panel discussions, case studies and keynote sessions. The key topics that will be discussed include transparency, safety, trust, food safety culture and modern slavery in the supply chain.
In 2021, Food Integrity saw 1,800 attendees from over 120 countries representing over 300 manufacturers, retailers and ingredient suppliers.
Anna Taylor, executive director of The Food Foundation will deliver a keynote session titled 'A Broken System' on the first day of the event. She served as chief independent adviser to Henry Dimbleby for the development of the National Food Strategy published in 2021.
Jamie Crummie, co-founder of Too Good To Go will be part of a panel debate about food waste alongside Emma Cahill from Kerry Foods and Sepe Sehati from ClickTell. Other speakers include Andy Zynga chief executive of EIT Food, Louise Manning from the University of Lincoln and Purity Hrisca technical manager at Sainsbury's.  
For more information, visit here.