23rd Oct 2020 - 05:00
Image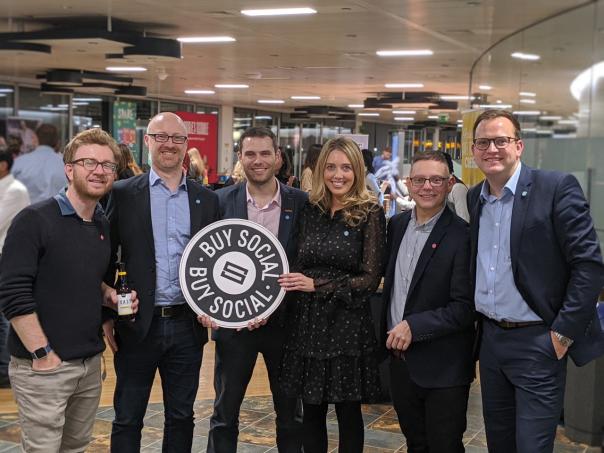 Abstract
Food procurement organisation Foodbuy has extended its membership of Social Enterprise UK's Buy Social Corporate Challenge that's sees businesses use their everyday spend to 'transform lives'.
The Challenge, launched in 2016, brings together corporate partners from a range of industries with an ambition to spend £1Bn with social enterprise suppliers.
Ian Murphy, managing director of Foodbuy said: "When we decide to buy social, we're helping to build a better world. That's why we're proud to be supporting a number of different social enterprise businesses.
"We use our scale and leverage to embed real, tangible social impact across the supply chain and are well on the way to exceeding our £5m spend target."
Foodbuy became the first food and drink company to join the initiative in 2019 and now they have reinforced their commitment for a further three years. Foodbuy has spent more than £3.5m with over 20 different social enterprise businesses.
One of the projects was Change Please, a coffee company who empower the homeless by training them to become baristas. Foodbuy and its clients have helped over 60 people escape homelessness.
Andy Daly, head of corporate partnerships at Social Enterprise UK, added: "In their first year on the Buy Social Corporate Challenge, Foodbuy achieved so much, showing that it really isn't difficult to find high-quality social enterprise suppliers to serve the corporate market.
"It's great to see that the ambition is there to take it to the next level, and we hope this also inspires other businesses to become part of the buy social movement."
During the Covid-19 lockdown period Foodbuy sent care packages to their employees and their families.