14th Oct 2020 - 07:00
Image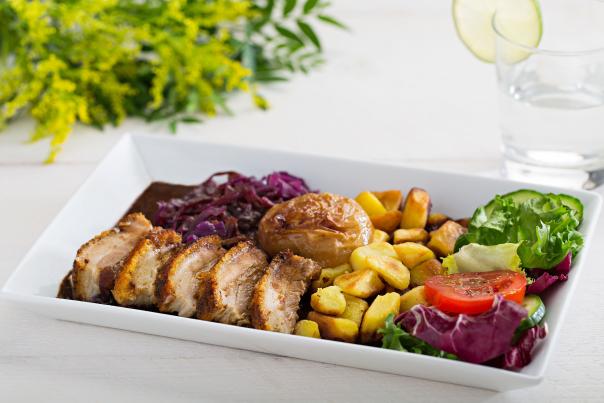 Abstract
BonCulina has announced its intention to expand its UK operations in order to increase its market share of the UK foodservice contractor market, which is worth an estimated £10Bn.
The foodservice contractor offers a 'simply different foodservice' approach striving towards a 'zero waste vision'. BonCulina operates restaurants and canteens without a kitchen or even a chef on site thanks to their patented Torus Pak plating technology.  The technology helps to reduce food waste by up to 90% for each meal.
BonCulina operates throughout the public sector, in care homes, hospitals, schools and the Armed Forces.
Already operating in several other countries, BonCulina's business model brings together hundreds of meal varieties in one place. Some of the BonCulina profits are invested into the 'A Meal for a Meal' CSR programme.
Chris O'Neill, BonCulina UK sales and operations director, commented: "We aspire to be different in foodservice by delivering cost efficiency and simplicity through our vast central recipe database.
"From the very best ready meal manufacturers and vegan to free from, to create a truly global larder of high-quality delicious dishes. This, in combination with optional operating methods offers flexibility and consistency beyond most clients' needs and requirements.
"We have seen unprecedented demand for flexible foodservice solutions in an environment of rapid change during the pandemic. Our decision to increase capacity and expand operations in the UK, reflects the strength of the market.
"Our meals are frozen and packaged individually, helping us to manage fluctuating numbers and safety issues in the new Covid landscape. This also brings added benefits such as longer shelf life and easy storage."