4th Jan 2022 - 06:00
Image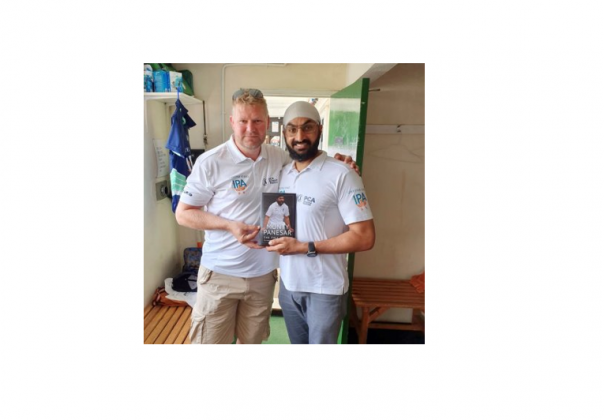 Abstract
Former England Cricket players Matthew Hoggard and Monty Panesar will swap their whites for aprons this Veganuary, as they team up to deliver a vegan cooking masterclass with a twist – all the food will be cooked on the grill, proving that the barbecue is not just for meat eaters.
Hoggard opened a cookery school on the banks of Rutland Water in Oakham after he retired from playing cricket. Hoggy's Grill is kitted out with a variety of grills and offers a number of packages for customers to try, from traditional barbecue fare in their burger classes to flexible three course menus including tomahawk steaks, beer can chicken, seafood feasts and veggie extravaganzas.
Hoggard said: "I can't wait to welcome Monty to Hoggy's Grill for our vegan cooking night. His passion for meat-free food combined with my knowledge of grilling will make it a night to remember. The ethos behind Hoggy's Grill is to get people to feel confident cooking and enjoying food al fresco throughout the year, no matter what diet they follow.
"Outdoor cooking doesn't have to mean burgers and sausages – there's so much variety and flavour to the food that can be cooked on the barbecue, and I'm so excited for guests to try the treats that Monty and I cook up on the grill."
The event, which coincides with the fourth Ashes test in Sydney, will also include an interactive Q&A with the duo, giving guests a chance to talk all things cricket as well as food. Tickets are £50 and include a welcome drink, vegan canapes and vegan main course, a Q&A session and plenty of photograph and autograph opportunities.
All profits from the event will be donated to Panesar's chosen charity, Muscular Dystrophy UK, funding research and supporting patients and families affected by muscle-wasting conditions.