14th Jan 2021 - 09:37
Image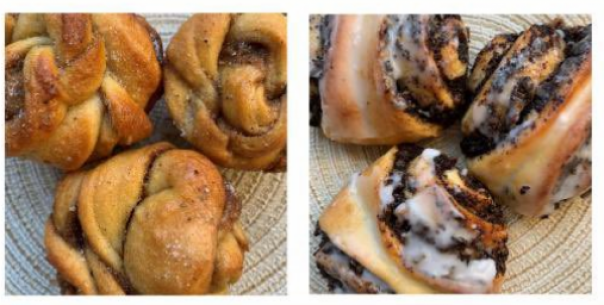 Abstract
Kuba Winkowski, the winner of the National Chef of the Year 2019 competition, raised £991.50 for the North Cotswold food bank after selling buns at the Festive Goodwill Bake.
Earlier this week Winkowski announced on Twitter: "I would like to thank you very much to all of you which took part in @kubarn1 Festive Goodwill Bake and bought our delicious buns.
"You were all absolutely fantastic and we have raised £991.50 for the North Cotswold Food Bank. Thank you for your generosity!"
The North Cotswold food bank helps local people in a crisis if they are unable to afford basic food rations.
Winkowski opened Kubarn, which he describes as 'an intimate dining experience for food cooked over fire and smoke'.
When Kuba was interviewed for Stockpot Magazine he said: "My main inspiration to create Kubarn was a desire to be independent. I have been working as a chef for the last 15 years; learning how to cook, manage, run a restaurant and climbing the rank ladder.
"I was lucky to have great support and mentoring. In the last couple of years the urge of taking ownership for everything I do, to be in full control, was growing."