2nd Sep 2022 - 05:00
Image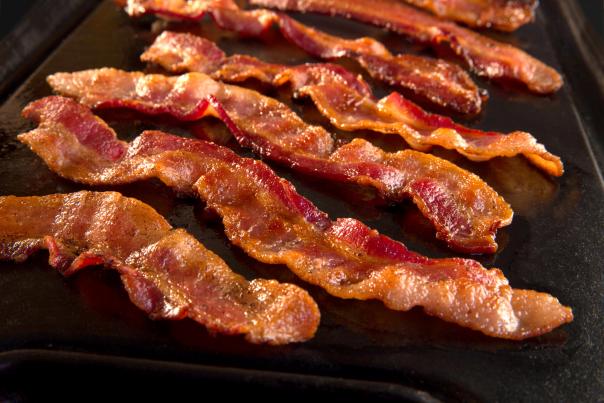 Abstract
To celebrate the upcoming International Bacon Day (3 September) we have found our favourite bacon related facts for you to enjoy this Friday.
You can get a variety of bacon flavoured products including bacon popcorn, bacon vodka and bacon mints.
Researchers in Oregon have bred a new strain of the red seaweed dulce that tastes like bacon.
Bacon is made by dry curing pork, which means rubbing it with salt and other seasonings and then hanging it for two weeks. It is then often rinsed, dried and smoked for extra flavour.
The phrase 'bringing home the bacon' originated in 12th century England when the church offered a side of bacon to any man who could swear he had not fought or quarrelled with his wife for a year and a day.
According to a survey by Maple Leaf Foods, 23% of participants wondered if their partner loved bacon more than them.
In 1770 businessman John Harris opened the first ever bacon factory in Wiltshire.
According to surveys around 70% of the bacon consumed is at breakfast time.