29th Nov 2019 - 05:00
Image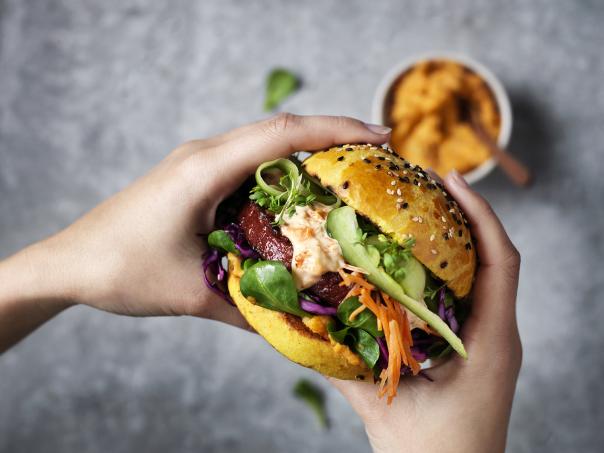 Abstract
Over half of diners (51%) would like more meat-free options when eating out and seven in ten people would like more healthy options, according to a new survey from Nestle Professional.

The report, Balancing Plates: Navigating consumer dining demands in 2020, surveyed 1,000 consumers in the UK. The report comes as Nestle Professional launches its plant-based product range Garden Gourmet to the out of home market.
Consumers are also conscious of the sustainability of the food when eating out, with 55% of people surveyed preferring restaurants with better eco-credentials.
The report lifts the lid on how to balance the demands of profits and sustainability, the rise of the plant-based food and discusses how to use technology to enhance customer service.
Rohini Alam, savoury food category manager for Nestle Professional said: "The increasing number of flexitarians in the UK reflects the need for more meat-free alternatives. The out of home dining sector has evolved over the past few years, but our research found consumers are still looking for more meat-free options on menus. 
"We're excited to launch a truly innovative range of meat-free alternatives that push the boundaries of what vegetarian and vegan options can deliver. From our research, we've found that that people can be disappointed by the taste or monotony of vegan and vegetarian options when eating out of home.
"We've worked hard to make tasty, meat-free alternatives that can easily replace many classic meat-based menu items. The texture and taste of the products really make this a versatile and easy-to-use range for chefs."
The report delivers insight into consumer behaviour from industry experts and highlights upcoming changes that will impact the sector. 
Nestle Professional's chefs and nutritionists developed the new Garden Gourmet range. Five of the new products include vegan fillet pieces, mince, a vegetarian burger, vegetarian schnitzel and a vegan burger.
Nicola Ludlam-Raine, UK specialist registered dietitian is quoted in the report:  "Without compromising on taste, meat-free products offer a healthier alternative. The sector has moved away from rudimentary veggie burgers, to creating meat-substitutes that look, taste and feel like meat.
"This mass market appeal that works for meat-eaters and vegetarians is an important step for the sector as flexitarians, who are looking to reduce their meat consumption, now make up the majority of consumers. 
"Providers should look at creative ways to include these alternatives in menus, tweaking already popular dishes to meet the demand for healthier, more sustainable meals."
The Garden Gourmet range has a smaller environmental footprint than meat-based products. Plant-based food production uses less energy, less land and emits less greenhouse gas emissions.