2nd Aug 2021 - 05:00
Image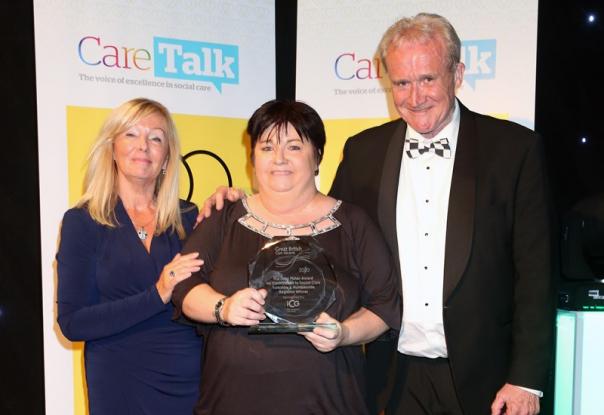 Abstract
Staff at non-for-profit organisation Harrogate Neighbours are celebrating after scooping two awards at the Great British Care Awards 2021.
The ceremony, held at The National Railway Museum in York, recognises organisations and individuals who have demonstrated 'outstanding achievements' in the care sector.
Denise McEvoy, head of care at Harrogate Neighbours, was awarded the inaugural 'John Fisher Award for Contribution to Social Care' for her 'determination' and 'courage' throughout the Covid-19 pandemic.
Mike Padgham, chair of the Independent Care Group and award sponsor said: "She has shown amazing courage and determination to overcome her own battles to keep helping and caring for others and supporting her colleagues.
"She epitomises the amazing self-sacrifice that care workers have shown during the past 16-motnths in the face of his cruel and indiscriminate pandemic."
Nicola Cunningham, carer at Harrogate Neighbours, was awarded the 'Home Care Co-Ordinator Award' for her efforts to motivate and support staff while ensuring the client remains at the heart of the service.
Speaking on behalf of the award wins McEvoy added: "I was blown away by the very kind words spoken about me. I am overwhelmed to have received this award in memory of such a well-respected and truly magnificent man.
"Both Nicola and I are very grateful to be honoured in this way and we thank everyone at Harrogate Neighbours for the wonderful work you all do to keep the most vulnerable people safe and well."