25th Mar 2021 - 06:00
Image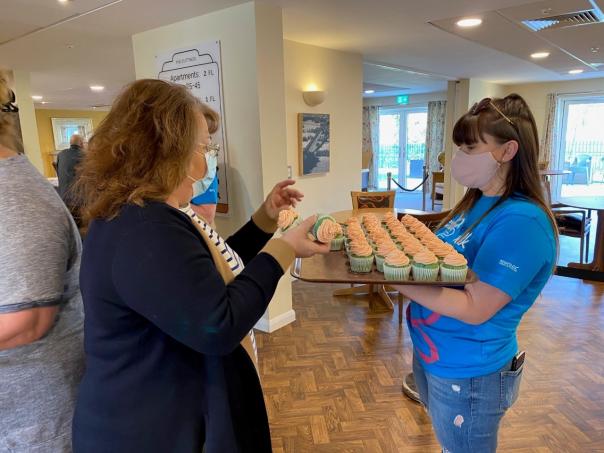 Abstract
Non-for-profit organisation Harrogate Neighbours hosted a memory walk to raise money for Alzheimer's, a condition that nearly half of all residents live with in their care.
Relatives, staff and tenants joined forces on 20 March for a socially distanced walk around The Cuttings. The walkers, ranging in age from 18 months to 95-years-old, managed to walk 36 miles in total which was equivalent of 144 laps of the building.
The event also aimed to get people talking to one another in a bid to help those suffering with social isolation.
Speaking on behalf of Harrogate Neighbours, chief executive Sue Cawthray, said: "We've only recently been allowed to welcome children outdoors on site, so it was wonderful to see the smiles and interaction of the tenants.
"Running an event like this is a great way to support not only a charity close to all of our hearts, but the wellbeing of our residents, tenants and staff by bringing everyone together to walk and talk in a Covid-safe way."