6th Jan 2021 - 06:00
Image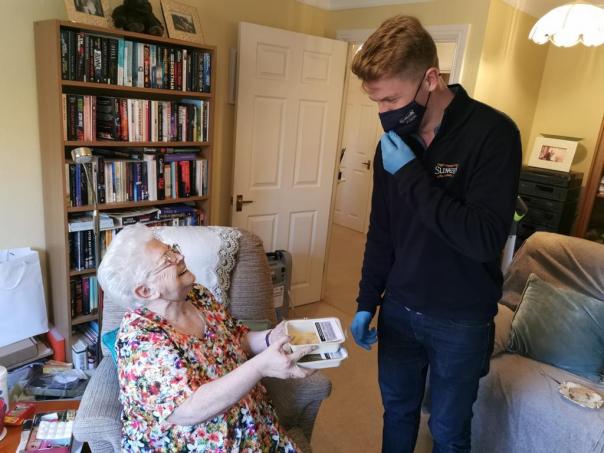 Abstract
In an attempt to move the meals on wheels concept into the 21st Century, Harrogate & Ripon Food Angels has launched the 'UK's first meals on wheels loyalty scheme' for its clients in Yorkshire.
The meals on wheels service, established in 2012, is run by non-profit organisation Harrogate Neighbours. Since its inception the meals on wheels service has won awards for delivering hot and nutritious meals to vulnerable people in the community.
For every 20 hot meals purchased through the scheme, the recipient will receive a voucher to redeem a 'Teatime Treat' package which includes a sandwich of their choice, or a hot soup and crisps, a slice of cake and a pack of Yorkshire Tea.
Sue Cawthray, chief executive of Harrogate Neighbours, said: "We're incredibly lucky to have such wonderful clients who depend on us for a home-cooked meal. Not only did we want to launch the scheme to thank them for their loyalty, but it also felt like the right time to give the traditional meals on wheels concept a makeover.
"More and more people are having to shield and isolate and perhaps wouldn't think that a regular hot meal delivery service of this kind is right for them, but we hope that by re-branding it and bringing the service into the 21st century we can appeal to more people in need of this vital service."
In May 2019 Harrogate Food Angels won the 'Innovation Award' at the Cost Sector Catering Awards (now Public Sector Catering Awards).