18th Dec 2020 - 05:00
Image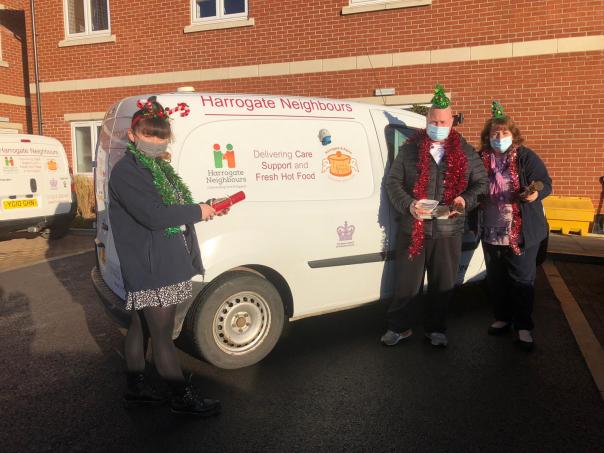 Abstract
For the first time since its inception in 2012 Harrogate & Ripon Food Angels will prepare and deliver home-cooked Christmas dinners for the elderly and vulnerable living in the community.
The meals on wheels service received over 80 requests for a Christmas dinner delivery on 25 December. Volunteers will cook, pack and deliver Christmas dinner, Christmas pudding as well as a mince pie to those in need of a nutritious meal.
Sue Cawthray, chief executive of Harrogate Neighbours, said: "We know there are many older people who spend Christmas day on their own. Our priority is to tackle social isolation and to support those most in need in our community all year around, but particularly on special occasions.
"When we received the requests for our meals on wheels service to run on Christmas Day, we quickly reached out to some volunteers who agreed without hesitation to deliver meals on the day.
"We're incredibly lucky to have such dedicated and supportive volunteers and we look forward to feeding the community and spreading some Christmas joy to those who may be on their own for the first time this Christmas."
All volunteers will follow the government guidelines, including wearing full PPE to protect themselves and others.
Mr Dodd, a recipient of the services provided by Harrogate Neighbours, added: "It means a great deal to me as I would usually have gone to the Wesley Chapel; I lived there from 1936 to 1952 as my father was caretaker so it is like home.
"Having someone still come to say hello on Christmas Day will be lovely, it is always lovely to see the volunteers every time they come but it will be especially nice and important to see someone on Christmas Day as I have no other family."