21st Aug 2020 - 08:12
Image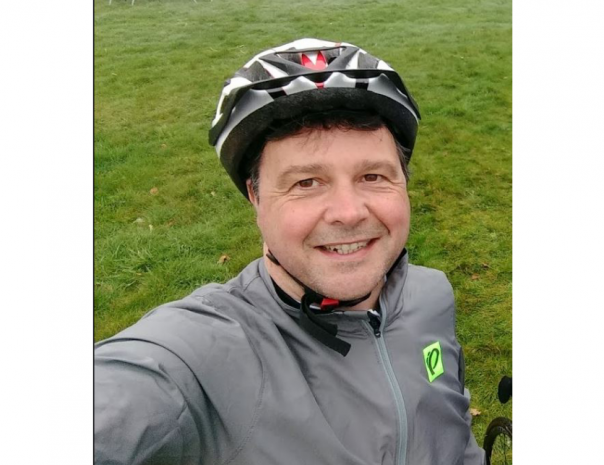 Abstract
John Draper, head teacher at Swaythling Primary School has taken part in The Prudential-sponsored My Ride London cycling festival to raise funds for City Catering Southampton. He completed his #MyPRL challenge in the pouring rain and raised more than £175.00 for the charity.
He said:  "Why have I been riding 100 miles round the New Forest to raise money for City Catering, Southampton? Because they provide our school meals at Swaythling Primary School, and they are delicious, nutritious and served with great love and care.
"Equally importantly, for the last year City Catering have worked with other partner groups to help fight holiday hunger - inviting families into our school for a freshly-cooked meal, and providing recipe cards and grocery bags so the same meals can be cooked at home and enjoyed all over again."
H added: "The weather wasn't great – I spent a while in a bus shelter in Milford-on-Sea and didn't actually manage to see the Isle of Wight - but kept going."
A spokesman for City Catering said: "A massive well done to John. The money raised will help us to support low-income families across Southampton during the school holidays by providing them with nutritious grocery bags."
* City Catering Southampton is a charity meals provider that serves School Food Plan and Food for Life compliant meals in 46 of Southampton's schools. It also delivers hot, nutritious care meals  into the homes of vulnerable and elderly adults across the city.
It is supported by a team of approximately 250 employees, and a small volunteer team which specifically works on charitable initiatives.
It also operates its Lunch Crowd initiative under which it opens up school kitchens during holiday times to serve family meals to those most in need, for free, supporting community or charity run clubs.
This programme is funded solely through grants and donations made through fund-raising efforts like headteacher John Draper.
In 2019 it launched a Holiday Provision Steering Group to bring together like-minded charities, organisations and individuals in order to improve and facilitate food and activity holiday provision for the local community.
And this year the charity has enhanced its Lunch Crowd initiative in response to the Covid-19 pandemic, introducing a Cooking at Home with City Catering programme that invites families to 'get inspired, gain confidence and explore more cooking from scratch' with the aim of helping them to access good, affordable and simple home cooking.
Its Care Meals service supports both council-funded and private customers access good food in their own homes, serving meals from Monday to Friday and supporting provision over weekends.
It currently delivers to more than 100 households and lunch clubs every day.