6th Oct 2021 - 06:00
Image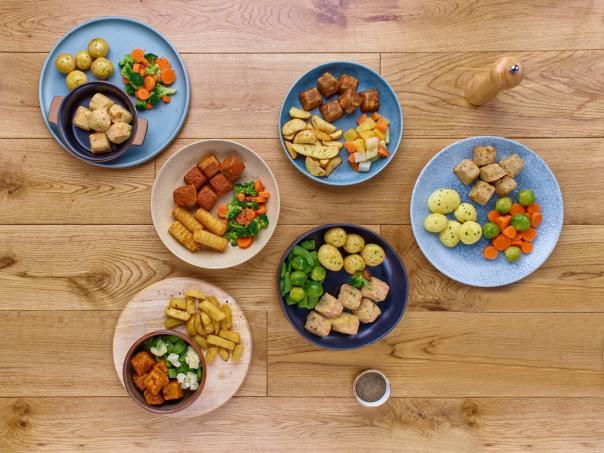 Abstract
Apetito has launched finger food bites to allow hospital caterers to create menus that provide a positive and inclusive dining experience for people who are living with dementia.
For the first time patients that live with dementia or co-ordination difficulties can feed themselves a nutritionally balanced meal in one bite without having to struggle to pick up and use cutlery. The finger food bites include chicken and mushroom casserole, ham and leek, chicken tikka, sausage casserole, salmon supreme and veggie bolognaise.
Hospital caterers can choose from a selection which includes plant-based meals as well as healthier choices and gluten free ones. The finger food bites can also be enjoyed whilst sitting down or if a patient is 'on the move'.
Rosemarie Hoyle, divisional lead for Apetito, said: "Our development chefs embraced world leading technology to ensure the quality of the meals met our high standards of taste, texture and flavours and in this respect, the team has truly 'led the way'.
"The elements of finger food bites are cleverly designed and created so they melt in the mouth. Each 'bite' encapsulates the flavours of a traditional meal and for the very first time, this innovative new range will allow patients living with dementia to enjoy feeding themselves, with no mess and with tasty meal options. It's a real game-changer for hospital catering.
"We're very excited by the range and see this as a key part of a nutritional strategy for hospitals to overcome difficulties using cutlery and delay the need for assisted feeding. Food is an important part of patient recovery and we strongly believe that everyone should be able to enjoy dining with dignity with meals they can look forward to eating."