15th Oct 2020 - 07:00
Image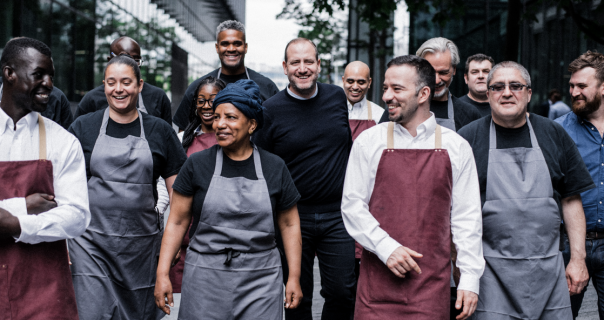 Abstract
Heinz Food Heroes, the new awards programme from Arena and Heinz, has selected 24 finalists from all corners of the food industry, from care homes to pubs and even an oil rig.
One winner from each category ('individual' and 'team') will win a £5,000 grant to put towards a training programme or an apprenticeship of their choice. At Heinz making a positive contribution to the world through food is a crucial part of their brand philosophy.
The Heinz Food Heroes initiative was launched in July to recognise the 'inspiring work and dedication' from both individuals and teams to support their communities.
Lorraine Wood, director of Arena, said: "People's generosity, kindness and pure willingness to help those around them is astounding and it was really heart-warming to read all the Heinz Food Heroes entries. It was an extremely difficult task for us all to select and agree on the finalists."
The winner in each category will be selected by the judging panel that includes Leo Kattou head chef at Simpson's restaurant and 2019 MasterChef: The Professionals finalist; Candice Brown winner of The Great British Bake Off and owner of The Green Man Pub; Lorraine Wood director of Arena and Jojo de Noronha, Kraft Heinz Northern European president.
The finalists achievements included feeding the NHS, hosting morale boosting fitness classes, tackling mental health, family cookery classes and providing meals for the homeless.
Most Heroic Individual finalists include:
Leon Aarts- founder, Compassion London (London)
Daphine Aikens – Hammersmith & Fulham Foodbank (London)
Nicole Pisani, founder, Chefs in Schools (London)
Sarah Robb – foodservice marketing manager, Premier Foods (East Midlands)
Christine Wilkinson – Age UK, Gateshead (North East)
Mark Waine - restaurant manager, San Rocco (North West)
Steve Brown - founder, Food for Good (Scotland)
Jamie West – publican, St Albans (South East)
Kris Hall, The Burnt Chef Project (Nationwide)
Tracy Harriett – NEC, Amadeus (West Midlands)
Neelam Rehan – co-owner, Jolly Catering (West Midlands)
Alison Jones – senior community organiser, Halifax Opportunities Trust (Yorkshire)
Most Heroic Team finalists include:
Club Mexicana (London)
IJess Consulting (London)
BaxterStorey (South East)
Brigade Bar + Kitchen  (South East)
Histon Produce Co Ltd (East of England)
Fish&Chips@Weston Grove (North West)
Well-Safe Guardian (Scotland)
Severn Vale Community Kitchen (South West)
The Bellflower (North East)
Amadeus Catering/ NHS Team (West Midlands)
Foodhall Project (Yorkshire)
Yummy Pub Company (Greater London 
The winners of the two categories will be announced in early November 2020.