15th Dec 2021 - 05:00
Image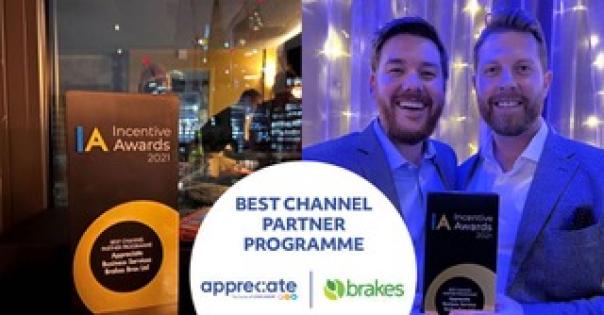 Abstract
'Help for Hospitality', a profit-boosting and customer engagement tech platform campaign from Appreciate Business Services, generated more than 60% of Brakes Food Services' sales revenue during the promoted period.
The leading UK customer and employee rewards specialists were crowned winner of the Best Channel Partner Programme at the 2021 Incentive Awards, alongside major UK hospitality business Brakes food services.
On top of providing the rewards, discounts, and cashback to Brakes customers, the software also provided multiple reporting modules for Brakes sales teams and management to monitor the success of their campaign. 
The 'Help for Hospitality' programme generated a boost to sales and customer engagement for Brakes after the disruption and challenging impact to the hospitality industry in 2020/21 caused by the Covid-19 pandemic. 
Adam Haywood, head of commercial marketing at Brakes, commented: "The Appreciate team did a phenomenal job with the 'Help for Hospitality' campaign and we're incredibly proud to see that valuable work recognised by the Incentive Awards. I'd like to congratulate both our team here at Brakes and thank Appreciate for all their support."