19th Jul 2022 - 05:00
Image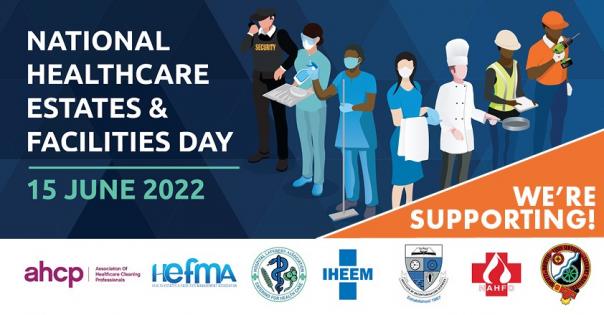 Abstract
On Wednesday 15th June the Hospital Caterers Association (HCA) highlighted the work of unsung heroes during the inaugural National Healthcare Estates & Facilities Day.
It is estimated that estates and facilities services make up around 8% of NHS staffing but they are often overlooked and undervalued within the work environment.
Brian Robb, HCA national chair, commented: "This is an important new initiative which seeks to publicly acknowledge the exceptional commitment and outstanding contributions from everyone across the NHS Estates and Facilities workforce, from cleaners and porters to chefs and managers. It was an impressive first day, and I was excited to see how trusts, members and colleagues were able to take part in some way."
The response surpassed expectations with over 500 registrations to support the day covering 251,000 E&F colleagues across the UK. Activities included amplifying the valuable work of E&F teams, with many E&F staff receiving personal messages from their chief executive or trust board members on the day.  
Solent NHS Estates and Facilities launched its first staff awards, with one outstanding team member receiving a surprise accolade including a voucher, framed certificate and a unique gold version of a new Estates and Facilities badge.
Many other hospitals across the nation joined in with a range of tombola's, cakes and stands in foyers to amplify the value of the Estates and Facilities teams. Next year's National Healthcare Estates & Facilities Day will be held on Wednesday 21st June 2023.