23rd Sep 2020 - 07:00
Image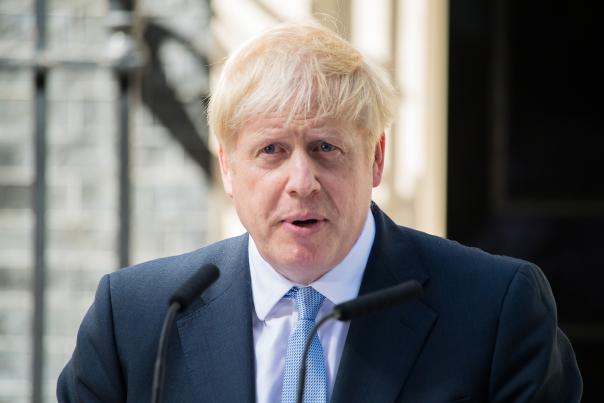 Abstract
The hospitality industry has responded to the latest Coronavirus restrictions announced by UK Prime Minister Boris Johnson.

Yesterday (22 September) Johnson announced a series of new Coronavirus restrictions including hospitality venues closing at 10:00pm, penalties for not wearing a mask will increase to £200 and from tomorrow (24 September) all pubs, bars and restaurants will be restricted to table service only. 
Commenting on the increased Coronavirus restrictions Christian Mole, EY UK & Ireland head of hospitality & leisure, said: "The hospitality sector is once again facing the burden of increased operating restrictions, when many businesses were already struggling to recover under ongoing financial pressures. Any new restrictions on hospitality need to be accompanied by sector-specific support from the government.  
"While it is fair to say that Covid-19 acted as a catalyst for a required resizing of the branded restaurant sector in order to better balance supply and demand, a further period of restrictions without targeted support will likely result in the demise of many fundamentally profitable businesses in the pubs, grab and go, and eating out sectors." 
Trade body UKHospitality has warned that job losses and business failures will be 'inevitable' unless Government support is immediate and wide-ranging. 
Kate Nicholls, chief executive of UKHospitality, added: "Most disheartening is the announcement that they are potentially in place for six months. Lots of businesses will not survive this and we are going to see more and more people lose their jobs unless we have the support to counterbalance these restrictions. 
"The Government must immediately announce an exhaustive package of financial support, otherwise our sector is facing ruin. Employment support must be extended. The furlough scheme is already winding down and it comes to a complete halt at the end of October. 
"Unless it is extended for our sector, businesses are inevitably going to have to make staff redundant. We are looking at a steady stream of job losses for six months, otherwise." 
A statement made on 21 September 2020 by Professor Chris Whitty (chief medical officer) and Sir Patrick Vallance (chief scientific officer) warned Britain was facing growing Covid-19 infection rates. 
Food and Drink Federation chief executive Ian Wright CBE, commented: "These new restrictions on the UK's fragile hospitality and food service sector are a potentially fatal blow to manufacturers who specialise in supplying the hospitality sector. 
"Many pubs and coffee shops will not be able to trade profitably under these new rules and will have to close again, with further threats from enforced closure due to local or national lockdowns. Those businesses and their suppliers also now face losing their furlough lifeline."