1st Jul 2022 - 05:00
Image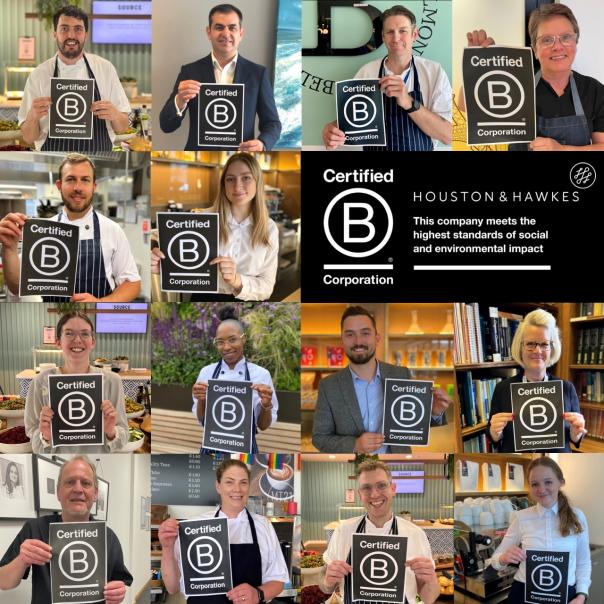 Abstract
Independent foodservice caterer Houston & Hawkes has become the first contract catering business in the UK to become B Corp certified, reinforcing their purpose-led approach to doing business.
With a score of 110.6, Houston & Hawkes has committed to using business as a force for good to benefit all people, communities and the planet through a continuous improvement process.
Dave Hawkes, co-director of Houston & Hawkes, commented: "Since starting Houston & Hawkes in 2019, we have worked hard to build our business around a set of key guiding sustainability and social principles. The B Corp assessment has been an extremely demanding yet rewarding process to have gone through and we are a better, more sustainably focused and socially aware organisation as a result.
"After nearly two years of rigorous assessments, we are delighted and incredibly proud to have achieved B Corp certification and we look forward to continually challenging ourselves to further enhance our social and environmental impact and bring increased value to our clients, customers, supply partners, and our teams."
B Corp assesses an organisation's social and environmental performance with over 300 questions across five key pillars: governance; workers; customers; communities and the environment to measure, understand and improve their social and environmental impact.
Charlotte Sealby, senior workspace manager at Three, added: "Their focus on supporting the community in which they work, looking after their teams, and their relentless focus on local food and drink procurement stands out and is one of the many reasons we chose to partner with them."