10th Dec 2021 - 05:00
Image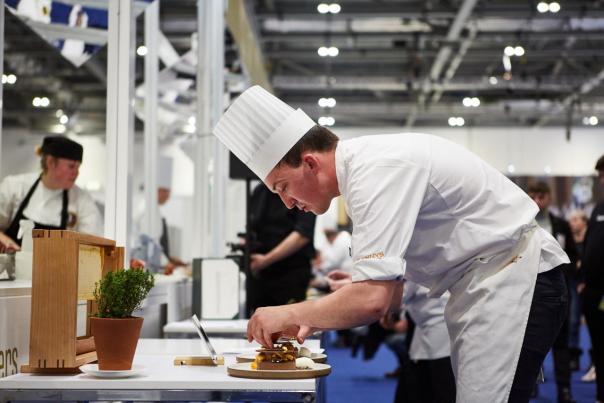 Abstract
Hotel, Restaurant and Catering (HRC), 'the UK's largest and most prestigious event for the hospitality and foodservice sector', has opened visitor registration for its 2022 edition, which is taking place on 21-23 March at ExCeL London.
A range of 'innovative' suppliers will be on show, covering categories including food & drink, catering equipment and hospitality technology. Attendees will have free access to over 100 talks, competitions, chef demonstrations and panel discussions over the three day event.
Ronda Annesley, event manager, said: "HRC was the last industry event to take place before the Covid-19 lockdown began in March 2020 and we've been supporting our industry throughout the pandemic with a wide range of webinars and virtual events hosted on HRC Connects, a new digital platform for the industry.  
"We're thrilled to be welcoming our community back to ExCeL London to meet and do business face-to-face, and excited to be joining forces with our partner events for an unparalleled gathering of the food, drink, hospitality and foodservice industry."
A major change for 2022 is the news that HRC will be co-located with IFE, International Food & Drink Event, IFE Manufacturing and London Produce Show at ExCeL London, welcoming retailers, wholesalers, importers and exporters to the event along with the food & drink processing, packaging and manufacturing industry.
Collectively, the shows will welcome more than 30,000 key industry buyers and highlight more than 1,500 innovative suppliers.
Philip Shelley, chair of NHS Food Review, commented: "Hotel, Restaurant and Catering is one of the showcase events of the year for leaders in public sector catering. The opportunity to have competitions and skills theatres for chefs, provides evidence and confidence in our chef development - looking forward to continuing our involvement."