8th Jul 2021 - 07:00
Image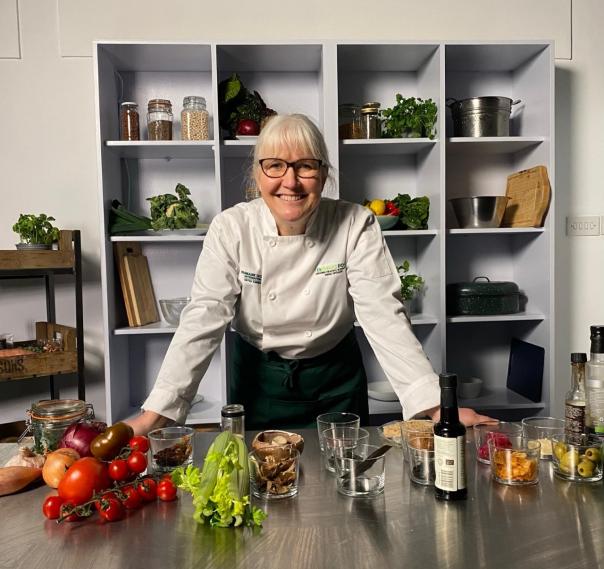 Abstract
The Humane Society International (HSI) has launched a virtual plant-based culinary programme to help institutions play their part in helping Brits to eat more plant-based foods.
Animal agriculture, which breeds, raises and slaughters more than 88 billion animals per year, is recognised as a major contributor to climate change and is responsible for an estimated 14.5-16.5% of human induced greenhouse gas emissions globally.  
The interactive online culinary workshop equips chefs with the 'knowledge, skills and inspiration' they need to develop nutritious plant-based dishes.
Charlie Huson, HSI UK Forward Food programme manager, said: "Demand for tasty and satisfying vegan options in Britain's canteens and kitchens is growing rapidly, as students, customers and caterers across the country realise the incredible health, environmental and animal welfare benefits of a more plant-based diet.
"Reducing meat and dairy consumption is one of the single most important actions we can all take to tackle climate change, so we are incredibly excited that by launching our Forward Food training on a new virtual and interactive platform, we can help even more universities, corporate kitchens and catering companies meet growing demand for more plant-centred menus.
"Plant-based foods are going mainstream, and kitchens can now serve a plant-based version of almost anything from burgers to brownies. Our Forward Food virtual toolkits are entertaining, super easy to follow, and a must for chefs eager to explore the world of plant-based cooking."
The HSI Forward Food programme has already been implemented at universities across the country including Cambridge, Oxford, LSE, St Andrews and Winchester.
Dave Morton, University of Winchester catering operations manager, added: "We have noticed a demand for more plant-based menu options, so since 2016 our catering team has worked to reduce our meat and dairy offering, and in 2018 we started collaborating with HSI/UK to create more delicious plant-based meals.
"We pride ourselves in having a strong commitment to sustainability, animal welfare and social justice, and we are happy to share that by reducing our procurement of meat and dairy, we have lowered our food-related carbon footprint by 39%. The Forward Food virtual training is a great way to further engage our catering team, despite the current restrictions."
Watch the teaser video for HSI/UK's virtual plant-based culinary workshop here.