4th May 2021 - 07:00
Image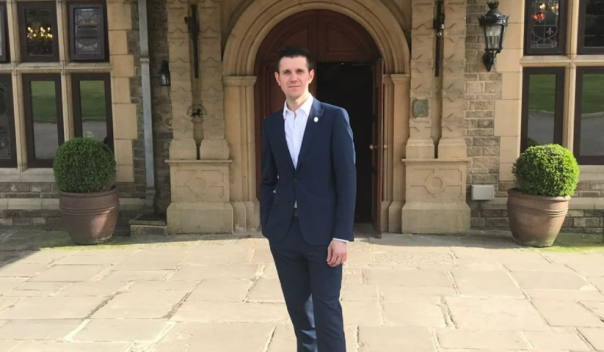 Abstract
Robert Richardson FIH, newly appointed chief executive of the Institute of Hospitality, has issued a letter formally introducing himself to the institute's 12,500 members in the UK and around the world.
The Institute of Hospitality is a professional body for current and aspiring managers in the hospitality industry. Richardson has been a member of the Institute since 2010 and a member of its supervisory board since 2018.
Over the past year the hospitality industry has faced the dual problems of the Covid-19 pandemic and Brexit but Richardson is determined to face the future with optimism.
In his letter Richardson said: "I would like to take the opportunity to introduce myself as the new chief executive officer of the Institute of Hospitality.
"I am excited and honoured to be leading our industry's membership organisation for hospitality professionals. I recognise that whilst the past year has had a significant impact on our industry, and taken its toll in so many ways, the Institute is focused on helping you reset, reopen and rebuild.
"I have a strong vision for what the Institute can become over the next decade. I am ready for the opportunities ahead and looking forward to an enhanced industry collaboration and adding more value to our members.
"For the first month, I envisage taking time to listen and understand whilst formulating ideas before picking up the momentum as we head into month two. I very much welcome any feedback that you may wish to share at this point. I want to engage with as many of you as possible, as your opinions matter.
"My ambitions for the Institute include growing our membership, bringing more networking and development opportunities to our members, and ensuring our industry is fully aware of the value that being part of our Institute brings. I also believe that paramount to our continued success is for us to realise our ambition to achieve chartered status.
"On a personal note, since the news of my appointment was released, I have been overwhelmed by the well-wishers and kind words from so many of you which I genuinely did not expect. Holding this position is a privilege and I aim to serve.
"Today we move forward to a bright future for our industry and for our Institute. In whatever sector of our diverse industry you find yourself in, we move forward together, and for a brighter future for our Hospitality Family, I say this: I'm in."