12th May 2022 - 06:00
Image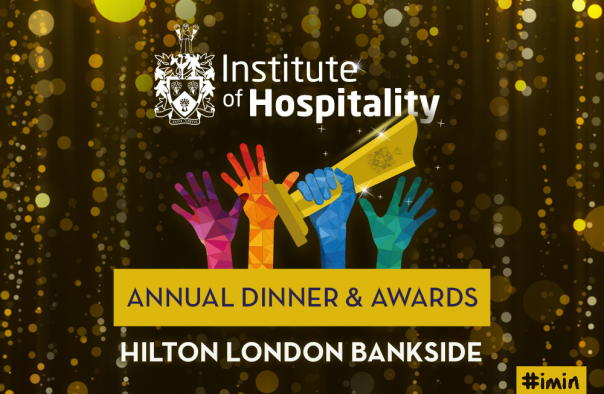 Abstract
The Institute of Hospitality (IoH) has announced its Annual Dinner & Awards will take place on 4 July at Hilton London Bankside.
The 2022 Awards are open to applicants across the world from any hospitality segment or specialism no matter how small or large the organisations are. The closing date for nominations is midnight on Monday 6 June 2022.
Robert Richardson FIH said: "This year our awards are global. Hospitality entrants are not limited by their organisation's size, IoH membership status or location. Inclusivity is key. We want to recognise the 'best' talent from across our amazing industry and applaud their achievements and success. The IoH Annual Dinner will be an amazing evening of celebration and positivity as we announce the award winners. I hope to see many old and new friends at the event."
The categories available for nomination, include:
Best Education Programme 2022- sponsored by HIT Training: It aims to recognise those organisations that can show evidence of an engaging graduate programme, Apprenticeship scheme and/or inspirational student placement scheme.
Talent Development Team of the Year 2022- sponsored by Amadeus: It aims to recognise teams that can show evidence of outstanding commitment to Continuing Professional Development (CPD), supporting individual professionals at all levels of their career and who have collectively made positive impacts across the organisation.
Equality, Diversity and Inclusion Employer of the Year 2022- sponsored by Foodbuy: It aims to recognise employers who have shown an outstanding commitment to Equality, Diversity and Inclusion (EDI) and can demonstrate how it has positively impacted the business and the wider hospitality industry.
Outstanding Contribution to the Industry- sponsored by UGP: Nominations for this prestigious award can only be made by a member of the IoH's College of Fellows. This award will be presented to an individual who has made an outstanding contribution to the industry.