17th Jun 2020 - 10:35
Image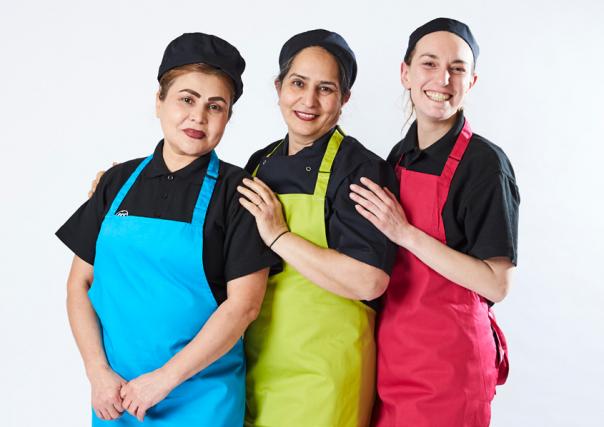 Abstract
Contract caterer ISS has won a deal to provide catering services to the Lambeth Schools Consortium (LSC), a group of 38 primary schools and nurseries in south London.
Commencing at the start of the new 2020 academic year, the partnership will run for an initial five year term and is valued at £18m.
It will see ISS welcome over 150 new team members and invest significantly in excellent dining experiences and food education opportunities for children and families in the borough.
Dawn Harvey, regional operations director at ISS, said: "We're so excited to have this opportunity to partner with the Lambeth Schools Consortium.
"Lambeth is a fantastic borough – a place where you get a real passion for great food around every corner – and we're delighted to have the chance to help nurture that passion in the pupils and wider community through great school food."
From September 2020, ISS will introduce its award-winning primary school excellence concept 'Feeding Excellence Every Day' (FEED) to the 9,000 pupils across the consortium.
FEED looks at the school meals service through the eyes of a child to make every moment of the lunchtime experience enjoyable – from ordering and eating to clearing and leaving.
A new executive chef will partner with each school to develop healthy and popular menus, which will be freshly prepared from scratch each day using a selection of sustainable and locally sourced ingredients.
They will help to achieve the 'Food for Life Served Here' Silver accreditation and Marine Stewardship Council's Chain of Custody for the schools as well as arranging a wealth of foodie themed promotions and events.
Andrew Chaplin of the Lambeth Consortium Steering Group added: "We were really impressed with what we observed from ISS and feel that it offers some exciting changes for the children within all of our schools.
"We were particularly impressed with the quality of food on offer to the children, the innovative ways they encourage children to make healthy food choices, and the overall high quality dining experience the children were offered – something that all of us in the Consortium strongly believe the children have a right to.
"These views were also supported by several of our pupils who also had the opportunity to visit the ISS operations. We value the emphasis that ISS places on staff wellbeing as we want our excellent kitchen staff to be well looked after."
ISS has long-standing relationships with schools in south London, including schools in Lambeth and neighbouring Southwark. Its experienced team will build on partnerships with local charities, including School Food Matters and Guy's and St Thomas' NHS Foundation Trust, to equip families with life skills around food – from growing to cooking and selling – and support them in improving school food cultures.