16th Sep 2020 - 11:21
Image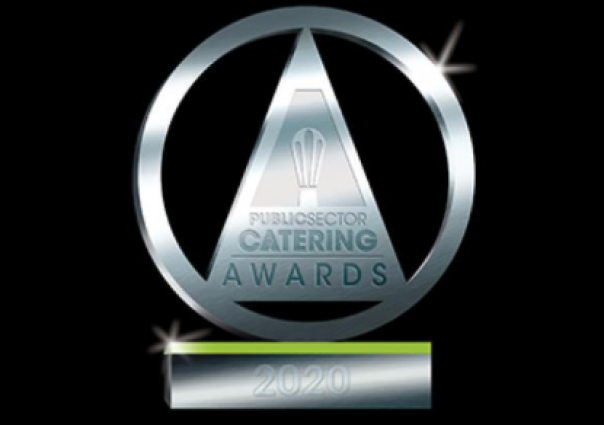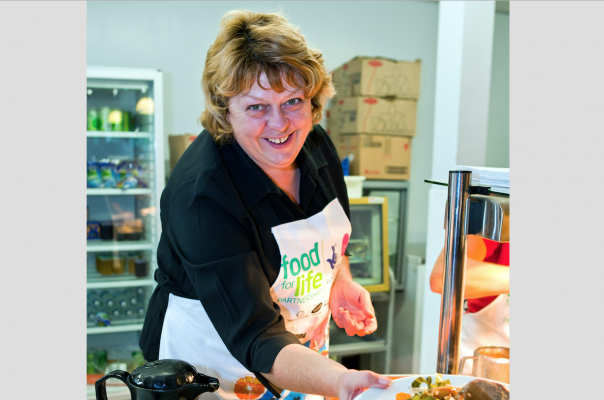 Abstract
The 2020 version of the Public Sector Catering Awards took place yesterday (September 15th) and long-time school meals campaigner and former dinner lady Jeanette Orrey was honoured for her work with the presentation of the Lifetime Achievement Award.
Live-streamed over Zoom, the awards covered 18 different categories with some 300 people logging in to watch between 4pm and 5pm.
Editor of Public Sector Catering magazine and chair of judges David Foad says: "Jeanette is the archetypal school chef - dedicated, compassionate and firm when needed. She also sees beyond the nutritional good of what's on the plate to the wider benefits of a hot midday meal for children, such as table manners and social skills.
"She has taken her drive and enthusiasm for helping give children the best start in life, into other areas by championing cooking education and food standards.
"She has been tireless in campaigning for a properly resourced and well-run school meals service that serves the many and not the few. And it sounds as though she's not finished yet.
"She is a very worthy recipient of the Public Sector Catering Lifetime Achievement Award and I congratulate her."
On receiving the award, Jeanette said: "To be presented with a lifetime achievement award by your peers is a huge honour in these very challenging times. To be able to share with the school meals catering teams across the country is priceless.
"Food for Life has made such a difference to so many children, and I would like to thank the many people over the years who have made this possible."
Among other winners, there was recognition for Andy Kemp, group sales and marketing director of Bidfood, who has been a tireless campaigner for public sector catering, championing the development of young people in the industry, and who has also been instrumental in supporting good quality school meal provision.
There was double recognition for the 2019 LACA School Chef of the Year Stephen Cross, who picked up the Chef of the Year Award and then saw his Park Community School Catering Team presented with the Education Catering Award.
And showing the real spread of influence of the awards, Greg Lessons of the London Fire Brigade won this year's Health & Nutrition Award for the work he has been doing to educate fire crews to cook and eat healthily in the face of resistance from some members and the obvious temptation of fast food while on call and standing ready to leave at a moment's notice.
Here is a full list of this year's winners:
Armed Services Award
Sponsored by Gourmet Classic
WO1 Sam Hogg - Royal Navy
Care Catering Award
Sponsored by Lakeland Dairies
Signature Dining
Catering College Award
Sponsored by Quorn Foods
Cambridge Regional College
Catering Manager of the Year Award
Sponsored by Around Noon
Annabel Hurst - Cardiff University
Chef of the Year Award
Sponsored by Welbilt UK
Steven Cross - Park Community School
Contract Caterer of the Year
Sponsored by Unilever Food Solutions
Restaurant Associates
Education Catering Award
Sponsored by Premier Foods
Park Community School Catering Team
Health and Nutrition Award
Sponsored by Bidfood
Greg Lessons - London Fire Brigade
Hospital Catering Award
Sponsored by PHS
NHS Ayrshire & Arran Catering Team   
Innovation Award
Sponsored by Young's Foodservice
CRB Cunninghams
Marketing Award
Sponsored by Bewley's
Amanda Whatley - Hampshire County Council Catering Services (HC3S)
Special Contribution to Public Sector Catering Award
Sponsored by Middleton Foods
Andy Kemp MBE – Bidfood
Sustainability Award
Sponsored by Meiko
Nick White - University of Cambridge
Team of the Year Award
Sponsored by Essential Cuisine
HMP Berwyn Catering Department
Training and Apprenticeship Award
Sponsored by Brakes
Leicestershire Traded Services - School Food Catering
University Catering Award
Sponsored by TUCO
Vacherin at Regent's University London
Unsung Hero Award
Sponsored by Saffron
Lee Taylor - Academy, an Atalian Servest Company