11th Feb 2021 - 06:00
Image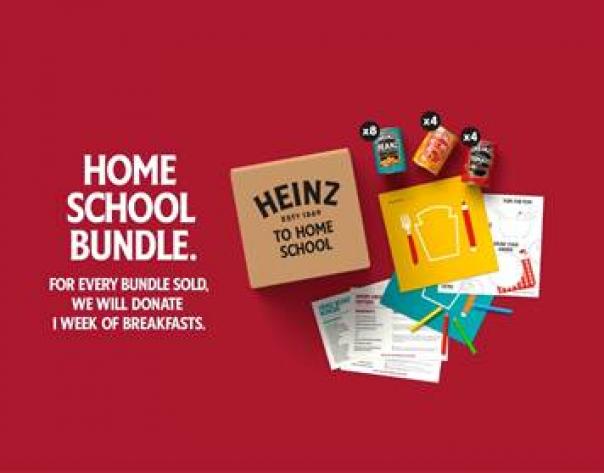 Abstract
Kraft Heinz has unveiled a home school bundle to keep children entertained, educated and fed while they are not attending school.
For every bundle sold Heinz will donate a week's worth of breakfasts to disadvantaged children that are missing out on free school meals in partnership with charity Magic Breakfast.
Magic Breakfast founder Carmel McConnell MBE started the charity 20 years ago when she started buying breakfast food from supermarkets and giving them to pupils at five schools in Hackney.
The home school bundles will run until 8 March, the current planned day for when schools return.
Each Heinz home school bundle contains:
2 x 4 pack of 415g Heinz Beanz

1 x 4 pack of 400g Heinz Cream of Tomato Soup

1 x 4 pack of 400g Heinz Hoops

4 x Heinz colouring in placemats & colouring pencils

3 x Heinz recipe cards
Heinz announced on Twitter: "Whilst the schools remain closed, Heinz are pledging another 1.1m meals to support home deliveries through our charity partners @magic_breakfast."
If you are interested in purchasing a home school bundle, visit here.